Electrician in Westbury, NY 11568
When Do You Need To Call an Emergency Local Electrician in Westbury, NY?
Nobody wants something to go wrong, especially with their electrical system. It can feel like the world is caving in when you need to call a Westbury, NY electrician. Sometimes you can wait a while to fix the issue; however, you sometimes need an emergency local electrician.
Some issues require immediate attention, like exposed electrical wiring, water in your home, and more. You should never attempt to fix these issues yourself because issues with electrical components can become dangerous.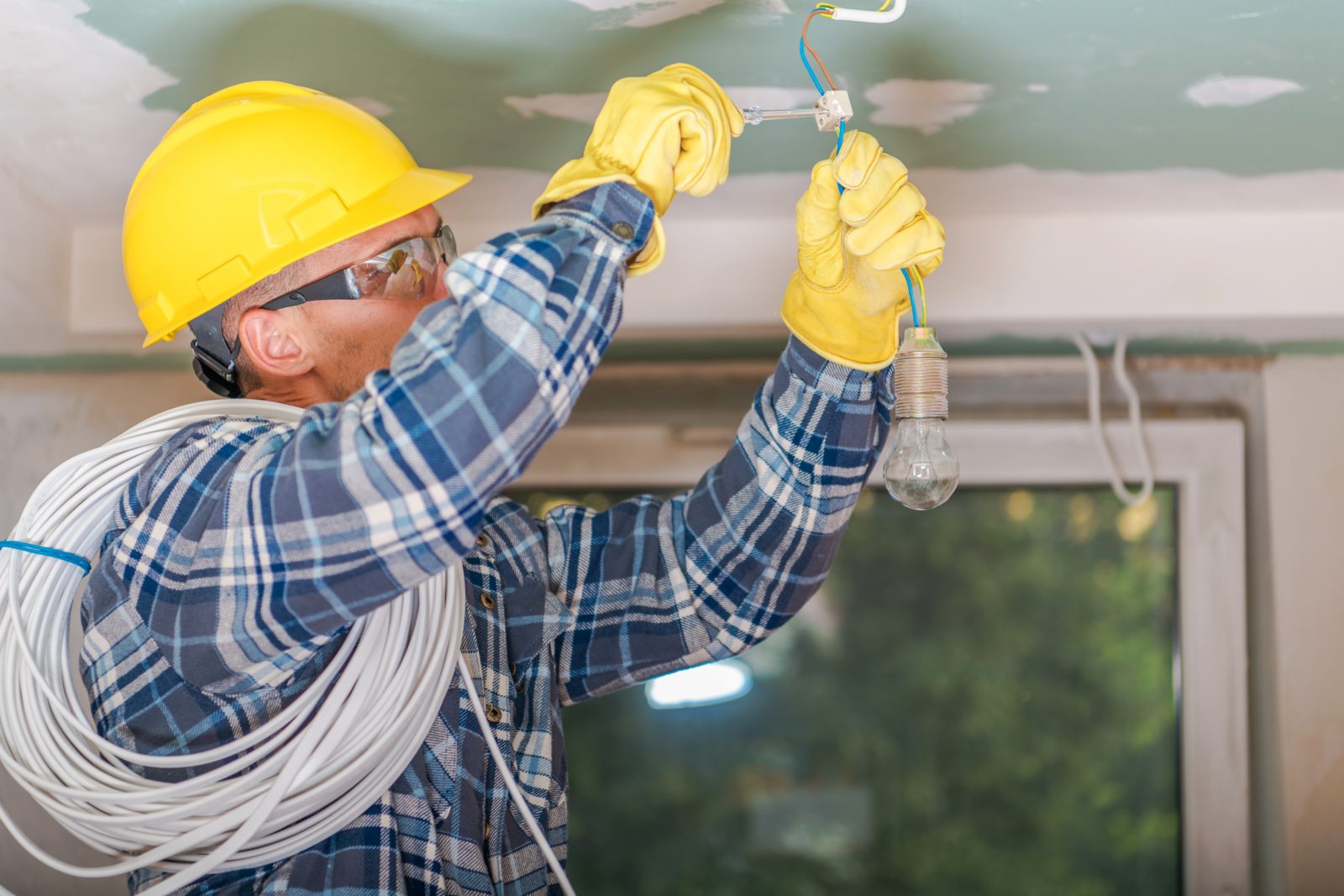 If you don't have the proper job training, you can risk injuring yourself or your Nassau County house. That's why if you want to install and maintain your electrical components, you need a qualified electrician, like Absolute Electrical Service, Inc..
Below, we'll discuss when you need to call an emergency local electrician in Westbury, NY. When you need the best electrician in Nassau County, call Absolute Electrical Service, Inc. at 516-520-4700 today.
You Have Electrical Damage
The first sign that you need an emergency local electrician in Westbury, NY is if you have electrical damage. Most of the time, this damage is due to a storm. If your home or your business's local building has suffered damage from a storm, check out your electrical devices. If you notice electrical damage, call an electrician immediately.
You don't want to risk harming yourself and your home by doing the electrical work yourself. A master electrician follows the national electrical code that all states require. Plus, they have the right power tools needed for the job. They'll keep your home or business safe.
Water in Your Home
Have you recently had a flood in your house? If so, you need to check your electrical system. Sometimes flooding can cause damage to your electrical devices, so you need to ensure the water hasn't damaged your system. If you notice damage, call a Nassau County electrician as soon as possible.
As you wait for the electrician, go to the circuit breakers and turn off your power. The last thing you want is to mix electricity with water.
You Notice Exposed Wires
Similarly, you should call an electrician if you notice exposed wires. When your wires are exposed, you never know what external factors can come into contact with them. This could cause sparks, potentially putting your home at risk of a fire.
Whether it's from your light fixtures or your circuit breakers, you need to repair electrical systems with exposed wires as soon as possible.
Warm Outlets
Finally, you need to keep an eye on your outlets. Have you noticed that they run warm? If so, you need to call a Nassau County electrician. This is especially true if you notice a burning smell coming from your outlets.
You need to find an electrician who has gone through the proper apprenticeship programs and follows all the licensing requirements. When you need an emergency local electrician in Westbury, NY, call Absolute Electrical Service, Inc.. Don't take risks with your home; call us today at 516-520-4700.
---
Some information about Westbury, NY
Westbury is a village in Nassau County, on Long Island, in New York, United States. The population was 15,404 at the 2020 census.
The first settlers arrived in 1658 in the region known as the Hempstead Plains. Many of the early settlers were Quakers.
Westbury's Jericho Turnpike, which provides connection to Mineola and Syosset as well as to the Long Island Expressway (or LIE), was once a trail used by the Massapequa Indians. As far back as the 17th century, it served as a divider between the early homesteads north of the Turnpike and the Hempstead Plains to its south. Today, it serves as a state highway complex.
George Bradford Brainerd, J. P. Kelsey's Store, Westbury, Long Island, ca. 1872-1887 (Brooklyn Museum)
In 1657, Captain John Seaman purchased 12,000 acres (49 km2) from the Algonquian Tribe of the Massapequa Indians. In 1658, Richard Stites and his family built their homestead in this area. Theirs was the only family farm until an English Quaker, Edmond Titus, and his son Samuel joined them and settled in an area of Hempstead Plains, known today as the Village of Westbury. In 1675 Henry Willis, also an English Quaker, named the area 'Westbury', after Westbury, Wiltshire, his hometown in England. Other Quaker families who were also seeking a place to freely express their religious beliefs joined the Tituses and Willises. The first Society of Friends meeting house was built in 1700. The early history of Westbury and that of the Friends are so interconnected that they are essentially the same.
Useful links for Westbury, NY
Directions from Westbury, NY to Absolute Electrical Service, Inc.
---
Here are some electrician-related links: