Electrician in Saddle Rock Estates, NY 11021
When To Search for Electrical Repairs Near Me in Saddle Rock Estates, NY
No one wants their electrical system to stop working, meaning they have to call a Saddle Rock Estates, NY electrician. It's one thing if you were already planning on hiring a master electrician, but you can find yourself with a large, unexpected bill if something breaks down suddenly. If you need to repair electrical systems in Nassau County, you must find the best electrician for the job.
However, how do you find someone who can do the job right? Do you search "find someone for electrical repairs near me" and hope for the best? You need to find an electrician that follows the national electrical code and has the proper licensing requirements for your state, like Absolute Electrical Service, Inc..
While it's tempting to mess with electrical components yourself, you shouldn't DIY any electrical work yourself. You should always hire a qualified electrician if you want the job done safely. Stop searching for electrical repairs near me; call Absolute Electrical Service, Inc.. Below, we'll discuss when you need to find a Saddle Rock Estates, NY electrician.
You Keep Blowing Fuses
The first sign that you need to call an electrician is if you keep blowing fuses. How many times have you plugged an appliance into an outlet? Probably at least once a day. You charge your phone, plug in a hair straightener, use your toaster, etc. Now, think about how many times you blow a fuse.
Blowing a fuse happens occasionally; it's usually nothing to worry about. However, you must call a Nassau County electrician if it happens often.
Sparking When You Plug Something In
Since you're thinking about how often you plug things into your wall outlet, how many times have you noticed sparking? Again, sparking may happen occasionally. However, call Absolute Electrical Service, Inc. if it happens often.
You may also notice a burning smell coming from your outlet. This could mean you have a problem with your electrical wiring. Broken wires are a safety hazard, so you should always call a Saddle Rock Estates, NY electrician before anything happens.
Loose Outlets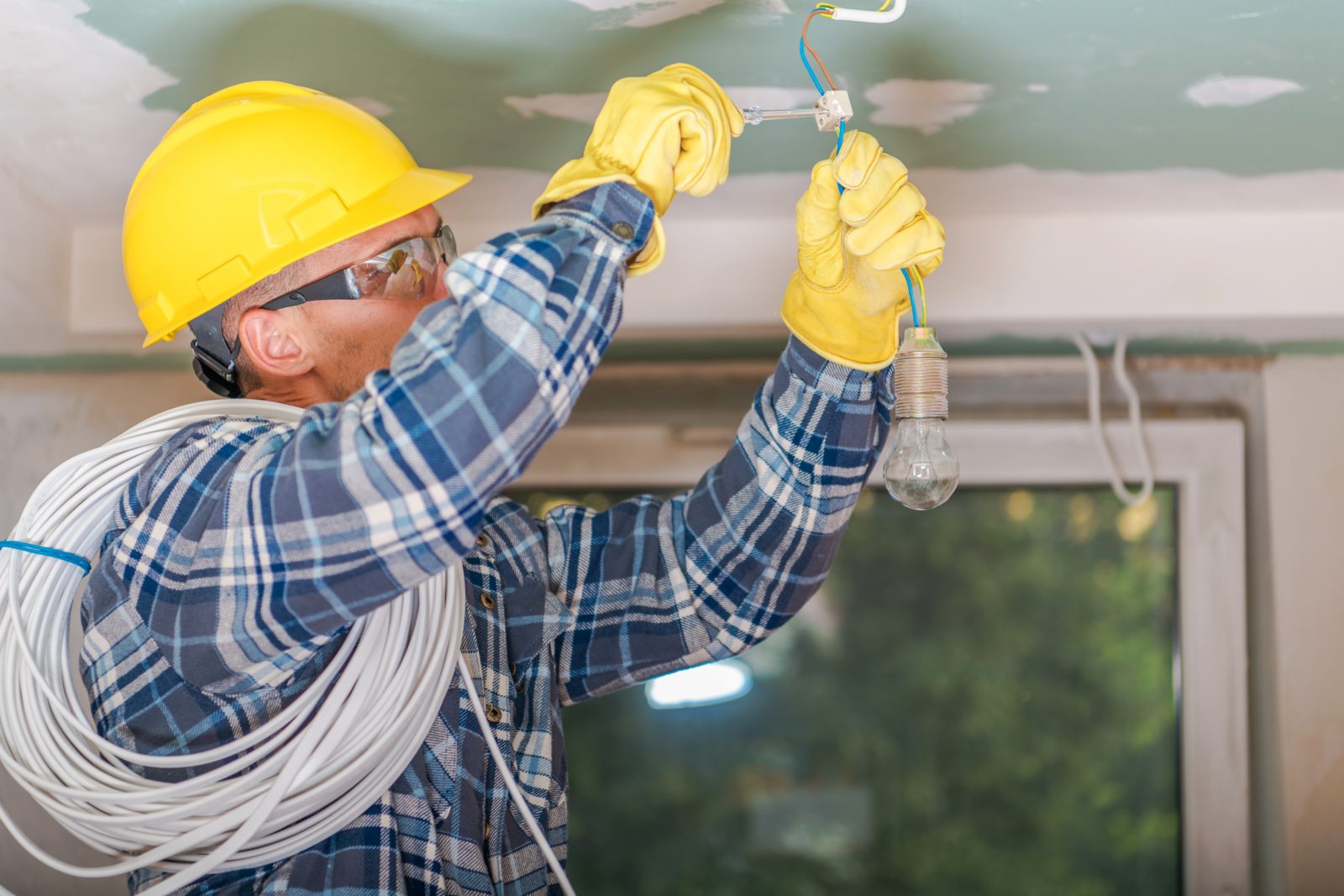 Next, you should keep an eye out for loose outlets. When you unplug your phone from the wall, does the outlet shift? If so, this may mean you have loose electrical components. Whether you notice the loose outlet in your home or your local building for your business, call an electrician in Nassau County to have it fixed.
Circuit Breakers Tripping
Lastly, you should call an electrician if you notice your circuit breakers tripping often. You may have a wiring issue if you notice your breakers often tripping, so you need to fix it as soon as possible. However, you should never do the electrician's work on your own. You need to find a company that has gone through the essential apprenticeship programs and job training to install and maintain your electrical components.
Whenever you notice something wrong with your electrical devices, whether light fixtures or circuit breakers, you need to hire an electrician. Call Absolute Electrical Service, Inc. at 516-520-4700 if you want your problem fixed quickly. Stop searching for someone to do electrical repairs near me; call us today.
---
Some information about Saddle Rock Estates, NY
Saddle Rock Estates is a hamlet and census-designated place (CDP) located on the Great Neck Peninsula within the Town of North Hempstead in Nassau County, on the North Shore of Long Island, in New York, United States. The population was 466 at the 2010 census.
The name of Saddle Rock Estates reflects the fact that it is located adjacent to the Incorporated Village of Saddle Rock. However, Saddle Rock Estates has never been a part of that village, and the hamlet merely took its name from its incorporated neighbor.
In 1941, residents were successful in gaining permission to have the Great Neck Water Pollution Control District expand into their hamlet as part of an extension project. At the time, the then-proposed expansion project was estimated to cost $140,000 (1941 USD).
In the Summer of 1946, the County of Nassau began work on closing the Old Mill Pond Brook and placed it into a boxed-in culvert. Residents had requested for Nassau to place the brook into a culvert since 1943, and cited that the brook often caused road washouts and basement floods.
Learn more about Saddle Rock Estates.
Useful links for Saddle Rock Estates, NY
Directions from Saddle Rock Estates, NY to Absolute Electrical Service, Inc.
---
Here are some electrician-related links: