Electrician in Plainview, NY 11803
Benefits of Choosing a Licensed Electrician Near Me in Plainview, NY
When you need to find an electrician in Plainview, NY, you can't just choose anyone. Electrical work is tricky, and it can cause problems when the worker doesn't do the job right. That's why you need to find a licensed electrician in Nassau County, such as Absolute Electrical Service, Inc..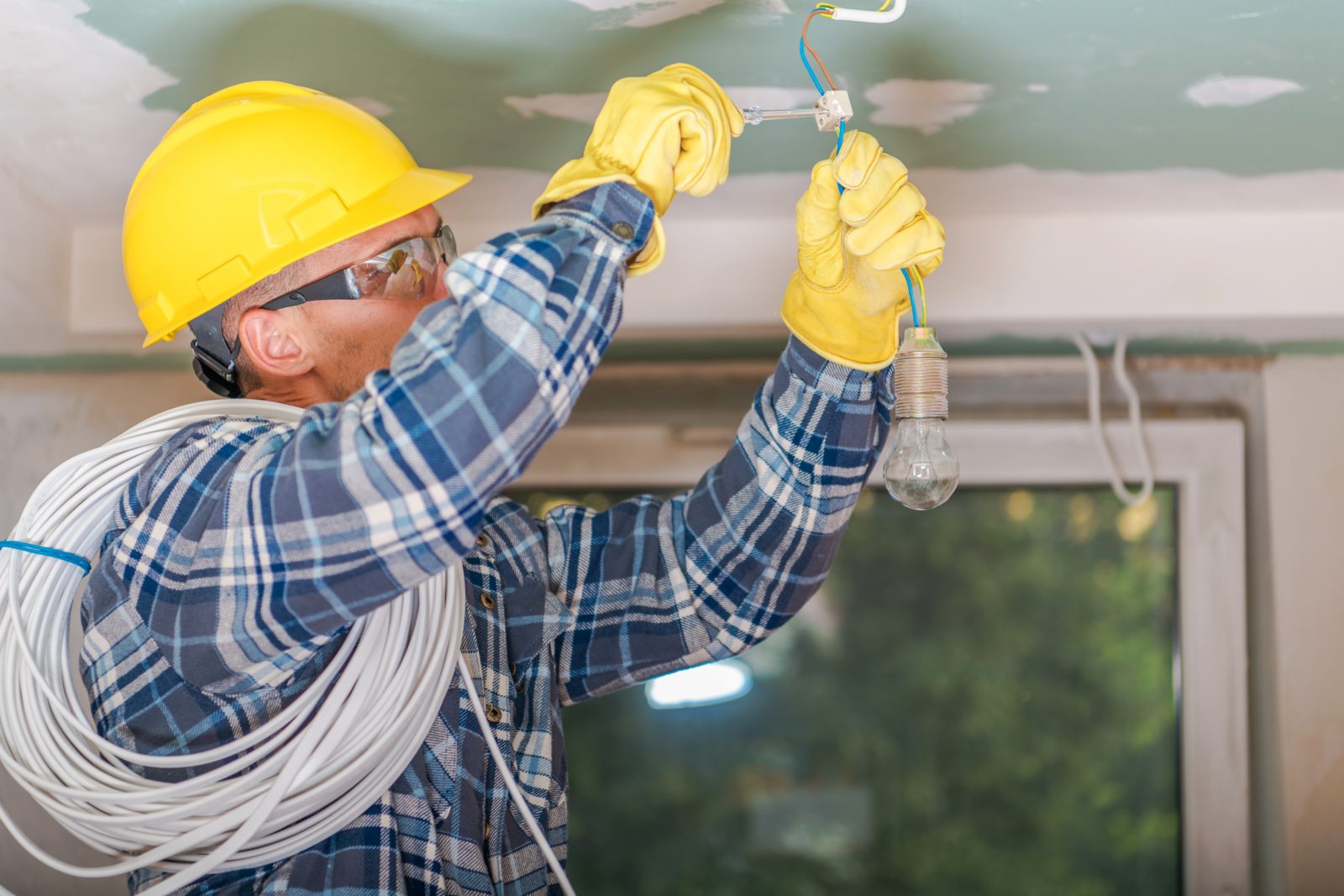 However, how do you find a master electrician? Do you search "find a licensed electrician near me" online? Do you call the first electrician you find and sign a contract? There's a lot to know before choosing which electrician you go with, so let Absolute Electrical Service, Inc. explain them to you. Keep reading below to learn more.
They Have the Necessary Skills and Tools
The first benefit of finding a licensed electrician near me is they have the necessary tools and skills to do the job. If you try to DIY the project, you may find yourself struggling with improper power tools. Working with electrical components and circuit breakers can be dangerous, so you should never do the job without having job training.
A qualified electrician in Plainview, NY has been trained to do the job. Plus, they understand the national electrical code, which ensures they complete the job safely. All states require that electricians follow this code, so hiring a licensed electrician makes sure you have a safe and working electrical system.
They Do Everything Safely
As we mentioned, a licensed electrician can do the job safely. Electrician work is dangerous, especially when you try to complete the job without taking apprenticeship programs or following the licensing requirements. An electrician knows circuit breakers and electrical wiring like the back of their hands. Therefore, they can install and maintain electrical devices with ease and safety.
They Do It Right
Also, hiring a Nassau County electrician means you have the job done right. When you DIY an electrical job, such as changing light fixtures, you never know when something may go wrong. However, when you hire a licensed electrician, you know they can do the job right.
It's important to research the electrician you want to work with, though. Read through reviews, ask for referrals, and interview potential electricians until you find one that you can trust. Whether you need an electrician for your home or business in a local building, you can benefit from a licensed electrician.
It Will Save You Money
When you search "how to find a licensed electrician near me," you'll most likely see the benefit of saving money. You may wonder how you can save money when hiring a professional. While hiring a pro may cost a little more upfront, you know they will do the job right the first time.
When you DIY, whether you're adding light fixtures or trying to repair electrical devices, you may notice problems arising. At that point, you will need to find a Plainview, NY electrician anyway. Then, you'll end up spending more money by having to fix the mistakes.
Call Absolute Electrical Service, Inc. at 516-520-4700 to hire a licensed electrician for your Nassau County home. We can complete the work quickly and get your home or business back on track before you know it.
---
Some information about Plainview, NY
Plainview is a hamlet and census-designated place (CDP) located near the North Shore of Long Island in the town of Oyster Bay in Nassau County, New York, United States. The population of the CDP as of 2010 was 26,217. The Plainview post office has the ZIP code 11803.
Plainview's origins date to 1648, when Robert Williams, a settler from Wales, bought land in the area. The land was considered desirable for farming because of a small pond named the Moscopas by local Native Americans, meaning 'hole of dirt and water'. The remainder of the land in the area was purchased by Thomas Powell in 1695 as part of the Bethpage Purchase. The name 'Mannatto Hill' had already appeared on the 1695 deed of the Bethpage Purchase, and the settlement came to be called 'Manetto Hill'. Manitou was the Native American word either for 'god' or for 'spirit'.
The 1837 arrival of the Long Island Rail Road to nearby Hicksville brought a boom to local farming. In 1885, residents of Manetto Hill petitioned the United States Postal Service for a local post office, but were turned down because, according to several accounts, a similar name was already in use upstate. The hamlet was then named 'Plainview', for the view of the Hempstead Plains from the top of the Manetto Hills.
Plainview remained a farming community, famous for growing cucumbers for the huge Heinz pickle factories located in nearby Farmingdale and Hicksville. In the early 1900s blight destroyed the cucumber crop and many farmers switched to potatoes. After World War II, a potato blight combined with the desire of many returning GIs to leave New York City for the more rural Long Island, convinced many farmers to sell their property, leading to massive development in the area, giving rise to so-called suburban sprawl. Between 1950 and 1960, the hamlet grew from a population of 1,155 to more than 35,000. Most of the available land was developed during this period or otherwise designated as parkland. While overall development declined it did continue sporadically as smaller remaining parcels of land were also developed. In recent years, some of the few large remaining parcels have given way to gated communities, which are in contrast to most housing in the area. Some of these developments include 'The Hamlet on Olde Oyster Bay' and 'The Seasons at Plainview', a residential community focused on over age 55 residents and first time home buyers.
Useful links for Plainview, NY
Directions from Plainview, NY to Absolute Electrical Service, Inc.
---
Here are some electrician-related links: