Electrician in Great Neck, NY 11020
How To Find an Electrician Near Me in Great Neck, NY
Working with electricity is no joke. Whether you're building a house from scratch or your power stopped working, you should never do this work on your own. That's why you need to find a Great Neck, NY electrician. After all, you need the right power tools and job training to do the job right. If you have never taken apprenticeship programs, you may make a dangerous mistake.
That's why you need to go online and search "how to find an electrician near me." However, you may feel overwhelmed by the many results that come up. That's why Absolute Electrical Service, Inc. is here with some tips for finding the best electrician in Nassau County. Keep reading below to learn how to find a qualified electrician for your home or local building.
When You May Need an Electrician
Many people want to DIY to save money, but how do you know you need an electrician rather than doing the job yourself? Can you change light figures on your own? What electrical work should you always hire an electrician for?
Some jobs that may require an electrician include tripped circuit breakers, exposed electrical wiring, loose electrical contacts, and a rising electricity bill. All these signs show that something is wrong with your electrical components. Therefore, you need to hire someone to repair electrical devices.
Also, you will need to hire an electrician if you are custom building a home. You want to ensure everything works together, so you need to hire a Great Neck, NY electrician to install and maintain your electrical system.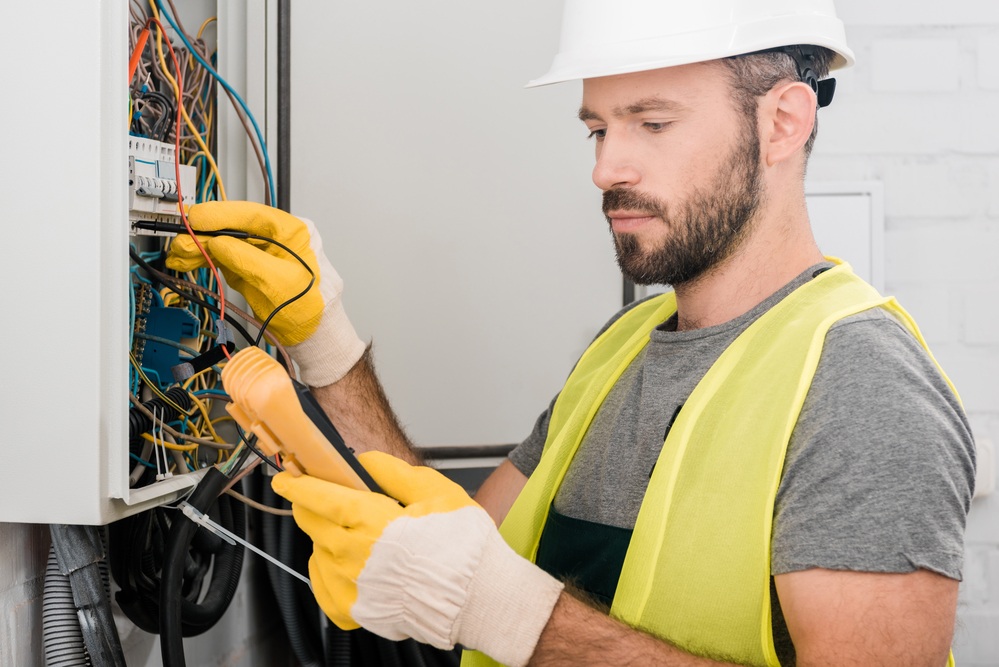 Check That They Have Licenses and Insurance
First, you want to ensure the master electrician you want to choose has the proper licenses and insurance. The electrician must follow the national electrical code, which is a set of standards to keep everyone safe when working with electricity.
Most states require electricians to have a license to work, so ensure they have taken the proper job training and courses before hiring them. The last thing you want is to find yourself in a sticky situation.
You also want to ensure the Nassau County electrician has insurance. If something goes wrong, you don't want to be reliable for it. Also, check that their licenses and insurance haven't expired. Just because they have a card doesn't mean it's still accurate.
Ask for Referrals
Next, you should ask for electrician referrals around Great Neck, NY. For example, if you work in a local building with other businesses that use electricians, ask who they use. If you are building a home, ask your contractors for referrals. They can help you find the best Nassau County electrician for your home.
What Services Do They Provide?
Finally, ask what services the electrician provides. A qualified electrician, like Absolute Electrical Service, Inc., may work with residential, commercial, and industrial locations. However, not every electrician does everything. Before choosing someone to do your electrician work, ensure they can work with your home or business.
These are a few tips to find an electrician near me in Great Neck, NY. Ensure they have the right licensing requirements, ask for referrals, check the services they do, and more. If you want to stop searching, "Find an electrician near me in Nassau County," call Absolute Electrical Service, Inc. at 516-520-4700 today.
---
Some information about Great Neck, NY
Great Neck is a region on Long Island, New York, that covers a peninsula on the North Shore and includes nine villages, among them Great Neck, Great Neck Estates, Great Neck Plaza, Kings Point, and Russell Gardens, and a number of unincorporated areas, as well as an area south of the peninsula near Lake Success and the border territory of Queens. The incorporated village of Great Neck had a population of 9,989 at the 2010 census, while the larger Great Neck area comprises a residential community of some 40,000 people in nine villages and hamlets in the town of North Hempstead, of which Great Neck is the northwestern quadrant. Great Neck has five ZIP Codes (11020–11024), which are united by a park district, one library district, and one school district.
Before the Dutch and English settlers arrived on the peninsula of Great Neck in the 17th century, the Mattinecock Native Americans originally inhabited the shorelines of the peninsula. It was not until 1681 when the European settlers held the first town meeting. The Mattinecock or Metoac used Long Island Sound as a way to both fish and trade with others.
They referred to present-day Great Neck as Menhaden-Ock. It is speculated that they chose this name because of the large amount of fish in the area. With the arrival of the European settlers on the peninsula in the 1640s, Menhaden-Ock evolved into Madnan's Neck. By 1670, Madnan's Neck had further evolved into the current name Great Neck. Local legend has it that the name 'Madnan's Neck' is named after Anne (or Nan) Hutchinson. It is said that Anne Hutchinson tried to take over what is considered present-day Kings Point upon her arrival to the peninsula. However, Anne Hutchinson could not actually procure a land grant or deed for the land that she desired. Her temper supposedly earned her the nickname Mad Nan.
On November 18, 1643, the Hempstead Plains, which included the peninsula of Great Neck, was sold to the Reverend Robert Fordham and John Carman. In the beginning, the Mattinecock Indians and the European settlers cooperated and coexisted very well together. The Mattinecock would teach the settlers their knowledge of the land in exchange for new technology from the settlers. The settlers even started using the Indian currency of wampum. However, this peaceful coexistence would not last forever, and the relationship between the Mattinecock and the settlers quickly began to deteriorate. Settlers often began complaining of unfriendly Mattinecock behavior, claiming that the natives would damage their homes and hurt their cattle. On November 18, 1659, the settlers passed a law that forced the natives to pay damages for white property that they had damaged. The problem between the settlers and the Mattinecock natives over land and property kept growing and finally came to a head in 1684. A commission of settlers had been elected and given the power to appease the Mattinecock and their leader Tackapousha. Tackapousha was eventually paid off, and received 120 pounds sterling for his land. Tackapousha eventually died, and his body still rests at the Lakeville AME Zion Church's cemetery on Community Drive, across the street from North Shore University Hospital. The Lakeville AME Zion Church is one of the oldest churches in New York State.
Useful links for Great Neck, NY
Directions from Great Neck, NY to Absolute Electrical Service, Inc.
---
Here are some electrician-related links: