Electrician in Floral Park, NY 11004
Why You Must Hire a Licensed Electrician in Floral Park, NY
When something goes wrong with your Queens County electrical system, it's tempting to want to do the job yourself. However, without the proper job training, you can risk causing damage to your electrical devices, home, and yourself. That's why you must always hire a licensed electrician whenever something is off with your electricity.
But at Absolute Electrical Service, Inc., we understand that isn't enough to convince everyone to call a Floral Park, NY electrician. That's why we're here to tell you why you need to hire a licensed electrician instead of doing the job yourself.
Below, we'll discuss several important reasons to call a qualified electrician. When you need electrical help, call Absolute Electrical Service, Inc.. We follow the national electrical code that all states require, so you know we'll keep your home safe. Read on below if you need more convincing.
They Have the Right Tools
First, you should hire a licensed electrician in Queens County because they have the right power tools. You can't fix your electrical wiring with only a hammer and a screwdriver. The chances are unless you've gone through the proper apprenticeship programs, you don't know what tools you need to repair electrical problems.
A full kit of power tools that electricians use can cost hundreds of dollars, so the DIY job may cost you more money upfront anyway. So leave the circuit breakers alone and call a Floral Park, NY electrician.
They Received Training
Next, you should hire a master electrician because they have all the necessary training. Would you ever walk into a hospital and tell the doctor to leave? No, because the doctor knows better than you. They went through years of specialized training to ensure they could help their patients.
The same goes for electricians. They have gone through programs and have followed all the licensing requirements to keep their clients safe. You haven't learned the ins and outs of electrical work the way an electrician has, so don't try to steal their job.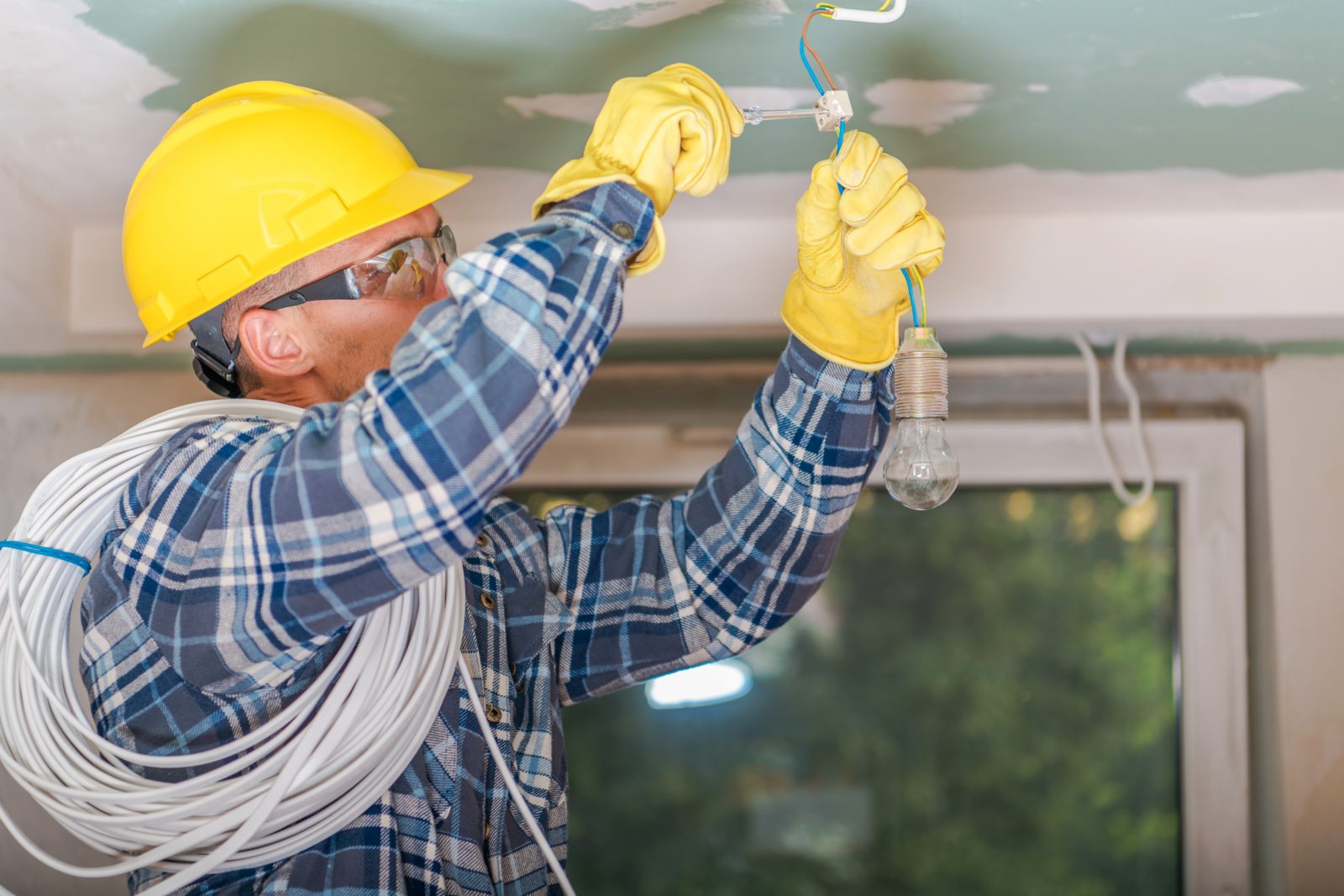 They'll Keep Your Home Safe
Because a Queens County electrician knows everything about electrician work, they know how to keep your home safe. Electrical components are tricky, whether you need to install and maintain light fixtures or fix broken wires. If you don't know what to do, you may make a mistake.
Unfortunately, electrical mistakes aren't forgiving. When you choose a licensed electrician in Floral Park, NY, you know that they'll do everything they can to keep your home or local building for your business safe.
They'll Save You Money
When you try to design or install electrical work, you may make mistakes. Unfortunately, you'll need to call an electrician to fix your mistakes. That will result in you spending more money than you have to.
It's always easier to call an electrician than to try to do the job yourself and fail. There are some jobs you should never DIY, and electrical work is one of them.
Call Absolute Electrical Service, Inc. at 718-229-9300 today if you want a quality licensed electrician who can keep your home and electrical components safe. Don't gamble with electrical work; call us today.
---
Some information about Floral Park, NY
Floral Park is an incorporated village in Nassau County, New York, United States, on Long Island. The population as of the US Census of 2010 is 15,863.
The area that is now Floral Park once marked the western edge of the great Hempstead Plains, and by some reports was initially known as Plainfield. Farms and tiny villages dominated the area through the 1870s when the development of the Long Island Rail Road Hempstead Branch and Jericho Turnpike cut through the area. Hinsdale had more than two dozen flower farms after the Civil War. The present-day village of Floral Park was once called East Hinsdale.
In 1874 John Lewis Childs arrived in the area to work for C.L. Allen as a seed seller. After building his own seed and bulb business and starting America's first seed catalog business, Childs bought a great deal of land in the area. To promote his own business and the local horticultural industry, Childs named the local streets after flowers and renamed the area Floral Park. The expansion of the Floral Park Post Office and nearby village businesses are attributed solely to the success of Childs' business. When the local Post Office took the name Floral Park, the Long Island Rail Road followed suit by changing the name of the East Hinsdale station to Floral Park in 1888. Formerly part of Queens, Floral Park became part of the new county of Nassau in 1899, and it was incorporated as a village in 1908. Childs served as its first president starting that year.
In 1903 the village boasted more than 200 acres (0.81 km2) of Childs' flower beds. The massive volume of his mail order business grew the local post office to such an extent that it drew comparisons with the post offices of Chicago, Baltimore, and Boston.
Useful links for Floral Park, NY
Directions from Floral Park, NY to Absolute Electrical Service, Inc.
---
Here are some electrician-related links: