Electrician in West Hempstead, NY 11552
When Do You Need To Call an Emergency Local Electrician in West Hempstead, NY?
Nobody wants something to go wrong, especially with their electrical system. It can feel like the world is caving in when you need to call a West Hempstead, NY electrician. Sometimes you can wait a while to fix the issue; however, you sometimes need an emergency local electrician.
Some issues require immediate attention, like exposed electrical wiring, water in your home, and more. You should never attempt to fix these issues yourself because issues with electrical components can become dangerous.
If you don't have the proper job training, you can risk injuring yourself or your Nassau County house. That's why if you want to install and maintain your electrical components, you need a qualified electrician, like Absolute Electrical Service, Inc..
Below, we'll discuss when you need to call an emergency local electrician in West Hempstead, NY. When you need the best electrician in Nassau County, call Absolute Electrical Service, Inc. at 516-520-4700 today.
You Have Electrical Damage
The first sign that you need an emergency local electrician in West Hempstead, NY is if you have electrical damage. Most of the time, this damage is due to a storm. If your home or your business's local building has suffered damage from a storm, check out your electrical devices. If you notice electrical damage, call an electrician immediately.
You don't want to risk harming yourself and your home by doing the electrical work yourself. A master electrician follows the national electrical code that all states require. Plus, they have the right power tools needed for the job. They'll keep your home or business safe.
Water in Your Home
Have you recently had a flood in your house? If so, you need to check your electrical system. Sometimes flooding can cause damage to your electrical devices, so you need to ensure the water hasn't damaged your system. If you notice damage, call a Nassau County electrician as soon as possible.
As you wait for the electrician, go to the circuit breakers and turn off your power. The last thing you want is to mix electricity with water.
You Notice Exposed Wires
Similarly, you should call an electrician if you notice exposed wires. When your wires are exposed, you never know what external factors can come into contact with them. This could cause sparks, potentially putting your home at risk of a fire.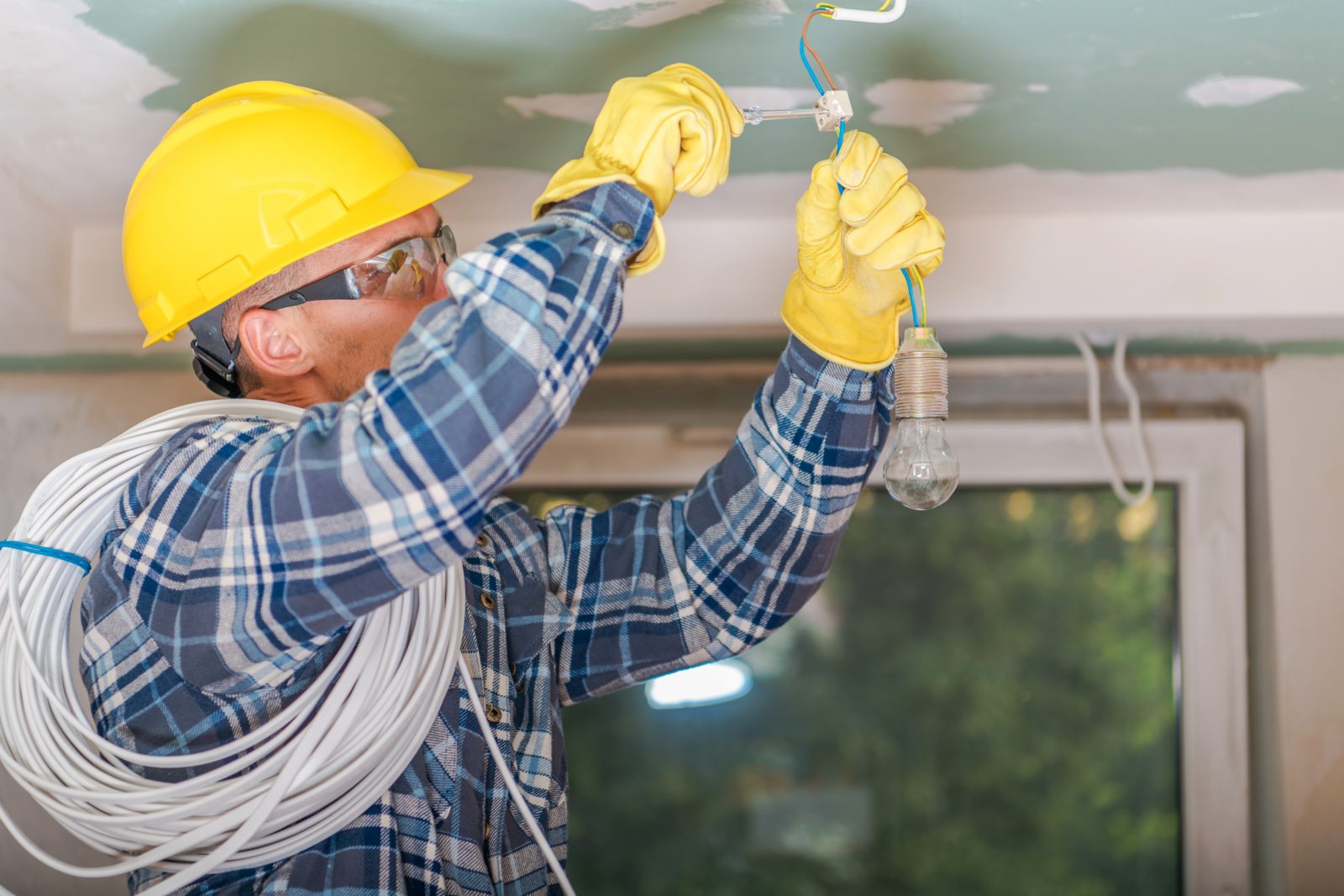 Whether it's from your light fixtures or your circuit breakers, you need to repair electrical systems with exposed wires as soon as possible.
Warm Outlets
Finally, you need to keep an eye on your outlets. Have you noticed that they run warm? If so, you need to call a Nassau County electrician. This is especially true if you notice a burning smell coming from your outlets.
You need to find an electrician who has gone through the proper apprenticeship programs and follows all the licensing requirements. When you need an emergency local electrician in West Hempstead, NY, call Absolute Electrical Service, Inc.. Don't take risks with your home; call us today at 516-520-4700.
---
Some information about West Hempstead, NY
West Hempstead is a hamlet and census-designated place (CDP) in the Town of Hempstead in Nassau County, on Long Island, in New York, United States. The population was 18,862 at the 2010 census. It is an unincorporated area in the Town of Hempstead and is represented by Councilman Edward Ambrosino.
West Hempstead first appeared on maps as the name of a Long Island Railroad station in 1893. There are 3 railroad stations within its borders: West Hempstead, Hempstead Gardens, and Lakeview. The line continues to Valley Stream where it joins the Babylon Branch. Halls Pond Park, the main park within West Hempstead, was dedicated by Nassau County in 1961. The smaller Echo Park contains a public indoor pool. Its name is derived from the community's first four little league teams: Eagles, Cardinal, Hawks, and Orioles. In 1956, the West Hempstead Public Library was founded and chartered by the State in 1967. Its present 28,000 square-foot facility was completed in 2007.
In 2001, residents of West Hempstead held a nonbinding referendum on renaming the community. The vote followed a two-year effort by the West Hempstead Civic Association and the West Hempstead Chamber of Commerce to give the community a unique name, distancing itself from the neighboring and urbanized Hempstead. By a 94-vote margin, West Hempstead retained its name over the proposed Mayfair Gardens.
West Hempstead is easily accessed from the Southern State Parkway at Exit 17N.
Learn more about West Hempstead.
Useful links for West Hempstead, NY
Directions from West Hempstead, NY to Absolute Electrical Service, Inc.
---
Here are some electrician-related links: