Electrician in South Floral Park, NY 11001
When To Search for Electrical Repairs Near Me in South Floral Park, NY
No one wants their electrical system to stop working, meaning they have to call a South Floral Park, NY electrician. It's one thing if you were already planning on hiring a master electrician, but you can find yourself with a large, unexpected bill if something breaks down suddenly. If you need to repair electrical systems in Nassau County, you must find the best electrician for the job.
However, how do you find someone who can do the job right? Do you search "find someone for electrical repairs near me" and hope for the best? You need to find an electrician that follows the national electrical code and has the proper licensing requirements for your state, like Absolute Electrical Service, Inc..
While it's tempting to mess with electrical components yourself, you shouldn't DIY any electrical work yourself. You should always hire a qualified electrician if you want the job done safely. Stop searching for electrical repairs near me; call Absolute Electrical Service, Inc.. Below, we'll discuss when you need to find a South Floral Park, NY electrician.
You Keep Blowing Fuses
The first sign that you need to call an electrician is if you keep blowing fuses. How many times have you plugged an appliance into an outlet? Probably at least once a day. You charge your phone, plug in a hair straightener, use your toaster, etc. Now, think about how many times you blow a fuse.
Blowing a fuse happens occasionally; it's usually nothing to worry about. However, you must call a Nassau County electrician if it happens often.
Sparking When You Plug Something In
Since you're thinking about how often you plug things into your wall outlet, how many times have you noticed sparking? Again, sparking may happen occasionally. However, call Absolute Electrical Service, Inc. if it happens often.
You may also notice a burning smell coming from your outlet. This could mean you have a problem with your electrical wiring. Broken wires are a safety hazard, so you should always call a South Floral Park, NY electrician before anything happens.
Loose Outlets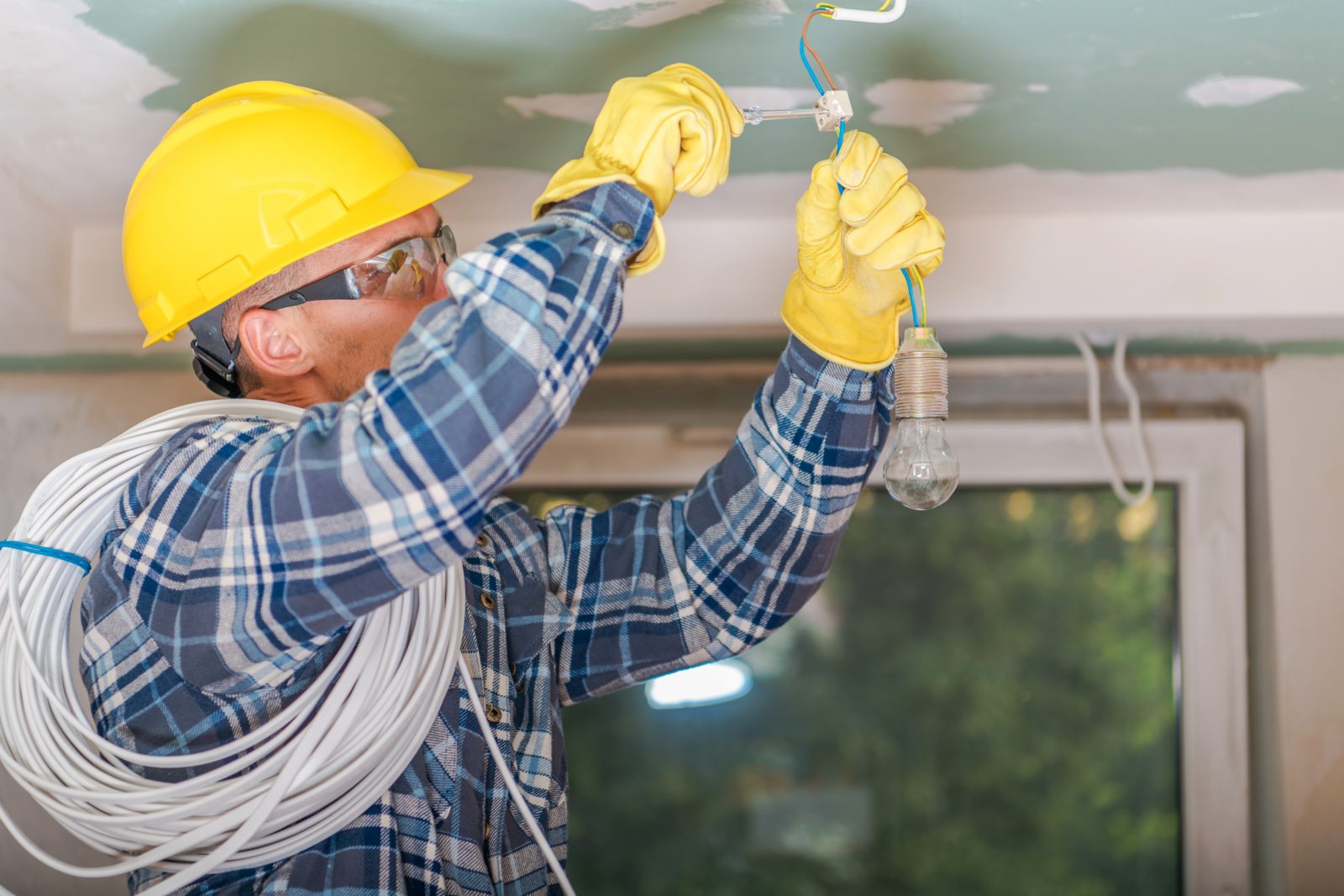 Next, you should keep an eye out for loose outlets. When you unplug your phone from the wall, does the outlet shift? If so, this may mean you have loose electrical components. Whether you notice the loose outlet in your home or your local building for your business, call an electrician in Nassau County to have it fixed.
Circuit Breakers Tripping
Lastly, you should call an electrician if you notice your circuit breakers tripping often. You may have a wiring issue if you notice your breakers often tripping, so you need to fix it as soon as possible. However, you should never do the electrician's work on your own. You need to find a company that has gone through the essential apprenticeship programs and job training to install and maintain your electrical components.
Whenever you notice something wrong with your electrical devices, whether light fixtures or circuit breakers, you need to hire an electrician. Call Absolute Electrical Service, Inc. at 516-520-4700 if you want your problem fixed quickly. Stop searching for someone to do electrical repairs near me; call us today.
---
Some information about South Floral Park, NY
South Floral Park is a village in Nassau County, New York, United States. The population was 1,764 at the 2010 census.
The Village of South Floral Park was incorporated in November 1925 as the Village of Jamaica Square. This name had been used since the area was first developed ca. 1905; the name was originally chosen so as to reflect the fact that it was down the road from Jamaica, Queens and next to Franklin Square. However its name was changed to South Floral Park in 1931 due to confusion with said neighborhood in Queens; the new name was chosen based on the fact that the village is located immediately south of and adjacent to Floral Park.
Residents decided to incorporate their community because they felt that the Town of Hempstead was unable to adequately fulfill the needs of their community, and believed that a more localized government would be able to govern it better.
South Floral Park was one of the earliest racially integrated villages on Long Island.
Learn more about South Floral Park.
Useful links for South Floral Park, NY
Directions from South Floral Park, NY to Absolute Electrical Service, Inc.
---
Here are some electrician-related links: