Electrician in Roosevelt Field, NY 11530
Benefits of Choosing a Licensed Electrician Near Me in Roosevelt Field, NY
When you need to find an electrician in Roosevelt Field, NY, you can't just choose anyone. Electrical work is tricky, and it can cause problems when the worker doesn't do the job right. That's why you need to find a licensed electrician in Nassau County, such as Absolute Electrical Service, Inc..
However, how do you find a master electrician? Do you search "find a licensed electrician near me" online? Do you call the first electrician you find and sign a contract? There's a lot to know before choosing which electrician you go with, so let Absolute Electrical Service, Inc. explain them to you. Keep reading below to learn more.
They Have the Necessary Skills and Tools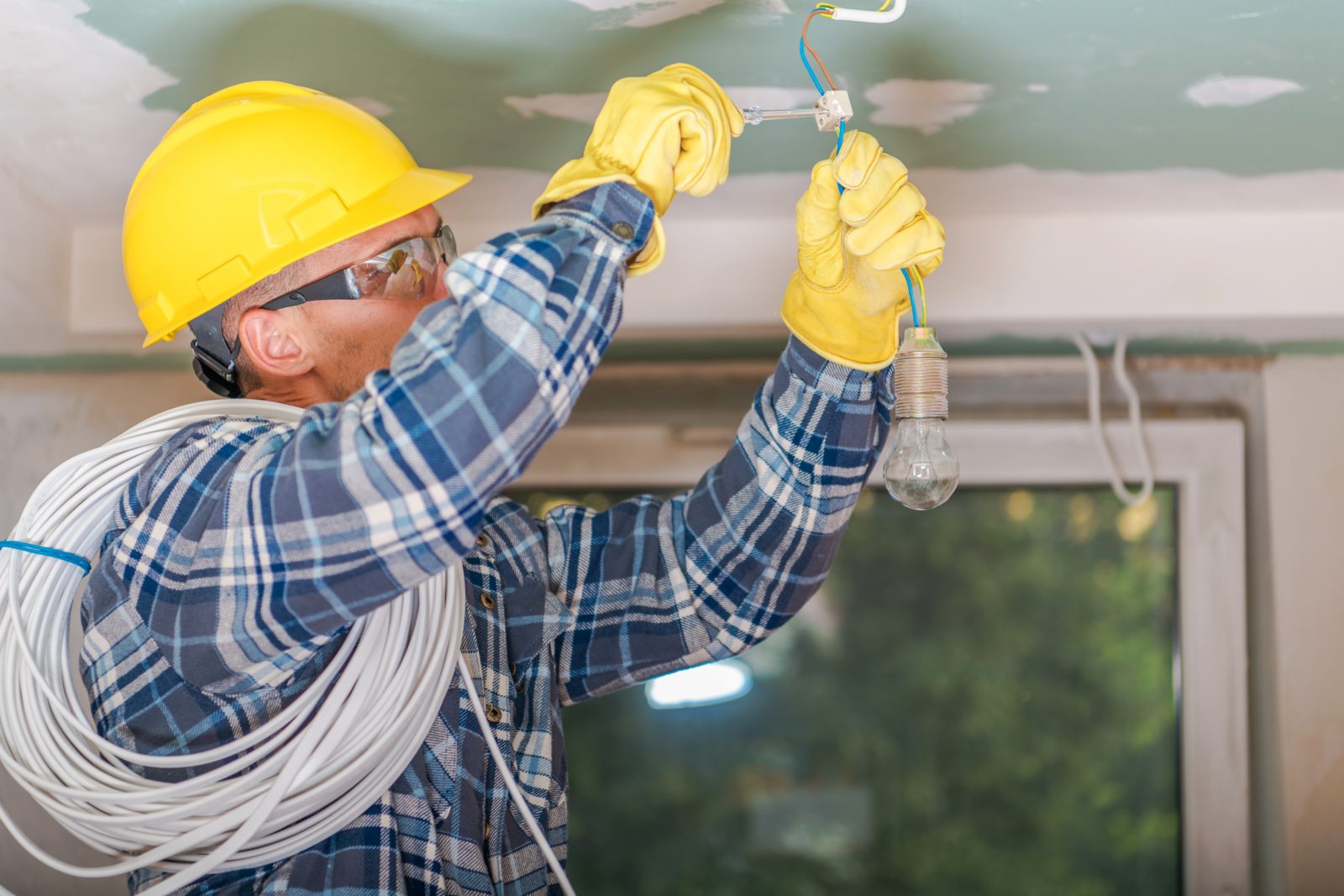 The first benefit of finding a licensed electrician near me is they have the necessary tools and skills to do the job. If you try to DIY the project, you may find yourself struggling with improper power tools. Working with electrical components and circuit breakers can be dangerous, so you should never do the job without having job training.
A qualified electrician in Roosevelt Field, NY has been trained to do the job. Plus, they understand the national electrical code, which ensures they complete the job safely. All states require that electricians follow this code, so hiring a licensed electrician makes sure you have a safe and working electrical system.
They Do Everything Safely
As we mentioned, a licensed electrician can do the job safely. Electrician work is dangerous, especially when you try to complete the job without taking apprenticeship programs or following the licensing requirements. An electrician knows circuit breakers and electrical wiring like the back of their hands. Therefore, they can install and maintain electrical devices with ease and safety.
They Do It Right
Also, hiring a Nassau County electrician means you have the job done right. When you DIY an electrical job, such as changing light fixtures, you never know when something may go wrong. However, when you hire a licensed electrician, you know they can do the job right.
It's important to research the electrician you want to work with, though. Read through reviews, ask for referrals, and interview potential electricians until you find one that you can trust. Whether you need an electrician for your home or business in a local building, you can benefit from a licensed electrician.
It Will Save You Money
When you search "how to find a licensed electrician near me," you'll most likely see the benefit of saving money. You may wonder how you can save money when hiring a professional. While hiring a pro may cost a little more upfront, you know they will do the job right the first time.
When you DIY, whether you're adding light fixtures or trying to repair electrical devices, you may notice problems arising. At that point, you will need to find a Roosevelt Field, NY electrician anyway. Then, you'll end up spending more money by having to fix the mistakes.
Call Absolute Electrical Service, Inc. at 516-520-4700 to hire a licensed electrician for your Nassau County home. We can complete the work quickly and get your home or business back on track before you know it.
---
Some information about Roosevelt Field, NY
Roosevelt Field is a former airport, located 2.3 miles (3.7 km) east-southeast of Mineola, Long Island, New York. Originally called the Hempstead Plains Aerodrome, or sometimes Hempstead Plains field or the Garden City Aerodrome, it was a training field for the Air Service, United States Army during World War I.
The Hempstead Plains Aerodrome originally encompassed 900 to 1,000 acres (405 ha) east of and abutting Clinton Road, south of and adjacent to Old Country Road, and west of Merrick Avenue. A bluff 15 feet in elevation divided the plain into two large fields. The U.S. Army Signal Corps established the Signal Corps Aviation Station, Mineola, on the west field in July 1916, as a pilot training school for members of the National Guard.
When the U.S. entered the war in April 1917, the entire field was taken over and renamed Hazelhurst Field after Leighton Wilson Hazelhurst Jr. Hazelhurst was a native of Georgia and was a graduate of the United States Military Academy. He reported for aeronautical duty at the Signal Corps Aviation School, Augusta, Georgia, on 2 March 1912. On 11 June 1912, while making a flight at College Park, Maryland, as a passenger in an airplane undergoing acceptance tests, the plane crashed to the ground and both the pilot and Lt. Hazelhurst were killed.
An adjacent tract of land south of the Hempstead branch line of the Long Island Rail Road was acquired for expansion, becoming Camp Mills along Clinton Road and Hazelhurst Aviation Field No. 2 to the east, part of the massive Air Service Aviation Concentration Center. Hazelhurst Field No. 2 was renamed Mitchel Field on July 16, 1918, to commemorate John Purroy Mitchel, the former mayor of New York killed in a flying accident on July 6, 1918, while training with the U.S. Air Service in Louisiana. On September 24, 1918, the Army dedicated the eastern portion of Hazelhurst Field No. 1 as Roosevelt Field.
Learn more about Roosevelt Field.
Useful links for Roosevelt Field, NY
Directions from Roosevelt Field, NY to Absolute Electrical Service, Inc.
---
Here are some electrician-related links: