Electrician in Rockaway Beach, NY 11693
Benefits of Finding a Residential Electrician in Rockaway Beach, NY
When you think of hiring an electrician, you may think about businesses. After all, many business owners in Queens County don't have time to do their own electrical work. Therefore, they need to hire an electrician. But you don't need one for your home, right? The work isn't as large-scale, so you can do it yourself easily.
Unfortunately, that's not how it works. Whenever you need to repair electrical components, you should call a Rockaway Beach, NY electrician. Most importantly, you should hire a residential electrician.
A qualified electrician can work on residential, commercial, and industrial locations, helping clients whenever they're needed. Absolute Electrical Service, Inc., for example, has electricians that can help no matter where you are in Queens County.
But how do you know you need a residential electrician? Below, Absolute Electrical Service, Inc. hopes to shed some light on the subject. Keep reading below to learn more.
When You Need a Residential Electrician
First, you may wonder when you need to hire a residential electrician in Rockaway Beach, NY. There are many reasons you may need to hire an electrician, so it's easiest to say you should hire one whenever something is wrong with your electrical system. Whether your light fixtures flicker, your circuit breakers trip, or you have exposed electrical wiring, you should find an electrician.
How Can They Help Your Home?
You may wonder how a Queens County electrician can help your home. For one, they can keep your home safe. If you have exposed electrical wiring, you shouldn't mess with it without having the proper job training. You may find yourself making a mistake that can cost you your home. Therefore, a residential electrician can keep you and your home safe from danger.
Also, they can complete the job quickly and for a reasonable price. While you may not want to spend the extra cash on a master electrician, it's better than spending hundreds of dollars on power tools.
Is It Better to DIY?
You may wonder if it's sometimes best to DIY your electrical work. Unfortunately, messing with electrical devices is dangerous, and you never know what can happen. An electrician has gone through apprenticeship programs, and they follow the licensing requirements that all states require. For example, they understand the national electrical code that keeps clients safe from harm.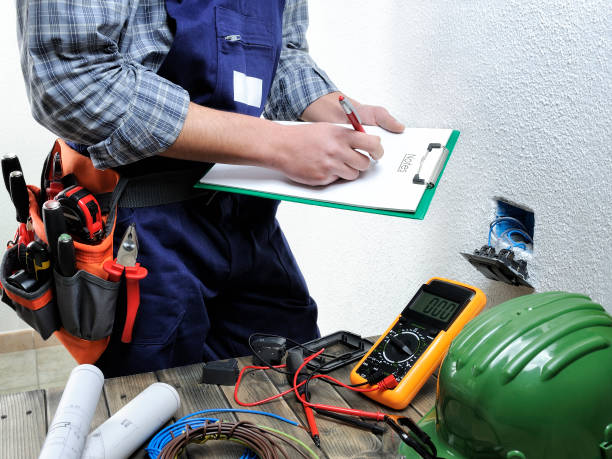 If you haven't sat through these training sessions, you may make a grave mistake. So even if it seems easy, step away from the electrical devices and leave the electrician's work to the professionals.
Who Should You Call?
So who should you call if you need to hire a Rockaway Beach, NY residential electrician? There are many electrician companies out there, so finding the perfect one may seem difficult. First, you should find a company that can install and maintain electrical devices in homes. Always choose an electrician that can work with residential electrical systems.
Also, you should find an electrician with raving reviews. While reviews don't always mean anything, they can point you to an excellent residential electrician.
To learn more about our work, call Absolute Electrical Service, Inc. at 718-229-9300 today.
---
Some information about Rockaway Beach, NY
Rockaway Beach is a neighborhood on the Rockaway Peninsula in the New York City borough of Queens. The neighborhood is bounded by Arverne to the east and Rockaway Park to the west. It is named for the Rockaway Beach and Boardwalk, which is the largest urban beach in the United States, stretching from Beach 3rd to Beach 153rd Streets on the Atlantic Ocean. The neighborhood, with 13,000 residents as of 2010, is also known as the 'Irish Riviera' because of its large Irish American population.
What is now Rockaway Beach was formerly two different hamlets, Holland and Hammels. In 1857, Michael P. Holland had purchased land and named the area after himself. Soon afterward, Louis Hammel, an immigrant from Germany, bought a tract of land just east of Holland. In 1878, he decided to give portions of his land to the New York, Woodhaven and Rockaway Railroad in order to build a railroad station for the peninsula. The area around it became collectively known as 'Hammels'. On June 11, 1897, Hammels merged with Holland and they incorporated as the Village of Rockaway Beach. One year later, it was incorporated into the City of Greater New York and became part of the newly formed borough of Queens. However, the neighborhood, along with the eastern communities of Arverne and Far Rockaway, tried to secede from the city several times. In 1915 and 1917, a bill approving the secession passed in the legislature but was vetoed by the mayor at the time, John Purroy Mitchel.
Police stationFirehouse
In the early 1900s, the newly built railroad station opened up the community and the rest of the peninsula to a broad range of the population. The wealthy no longer had a monopoly on the peninsula, as various amusement parks, stores, and resort hotels attracted people from all over the city to spend a day or a whole summer there. Much of the area was developed by James S. Remsen and William Wainwright. In this era, it became known as 'New York's Playground'.
Rockaway's famous amusement park, Rockaways' Playland, was built in 1901 and quickly became a major attraction for people around the region. With its growing popularity, concern over swimming etiquette became a problem and early in 1904, the Captain of the NYPD, Louis Kreuscher, issued rules for those using the beach, censoring the bathing suits to be worn, where photographs could be taken, and specifying that women in bathing suits were not allowed to leave the beachfront.
Learn more about Rockaway Beach.
Useful links for Rockaway Beach, NY
Directions from Rockaway Beach, NY to Absolute Electrical Service, Inc.
---
Here are some electrician-related links: