Electrician in North Bay Shore, NY 11706
Is an Emergency Electrician Necessary in North Bay Shore, NY?
No one likes it when their electrical system breaks down suddenly. Whether your lights go out or your circuit breakers trip, you may roll your eyes and sigh as you start to search the phone book to find a North Bay Shore, NY electrician.
However, many people may wonder if you need to hire an emergency electrician whenever something goes wrong with their Suffolk County home? You may not necessarily need to hire an electrician, but there are a few things to consider before skipping that call. That's why Absolute Electrical Service, Inc. is here to help.
Below, we'll discuss what you need to think about before calling an emergency electrician to repair your electrical components. If you determine that you need to hire an electrician, call Absolute Electrical Service, Inc. so that we can get your home's electrical system back on track. Keep reading below to learn when to hire an emergency electrician in North Bay Shore, NY.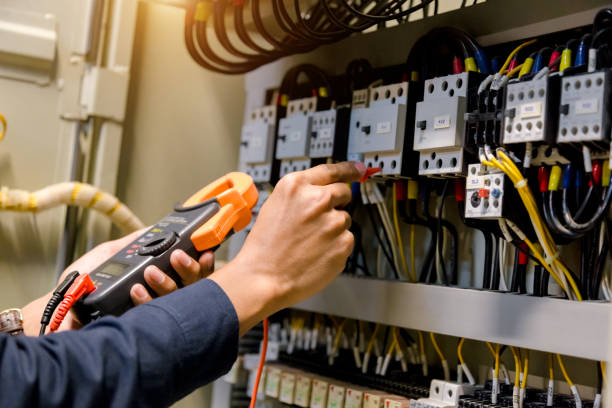 How Much Work Do You Need To Do?
The first thing you should ask is how much work you need to have done with your electrical issue. Say your lights go out. If all you need to do is head to your circuit breakers and flick a switch, you don't need to call an electrician to your Suffolk County home.
However, if you need to diagnose an issue and repair it, you can't do that work by yourself. You should call a qualified electrician who can repair the electrical components quickly and safely.
Can You Survive Without It?
What is the problem that you may need to call an electrician for? Do you need to repair the issue right away, or can you survive with it for a while? As long as the problem won't pose any safety risks if you ignore it, you can hold off on calling an electrician to your North Bay Shore, NY house.
For example, if you need to replace a few light fixtures if they stop working, you can probably hold off on repairing those electrical devices.
Is Ignoring the Issue Dangerous?
However, as we mentioned, you should never ignore issues if they pose safety risks. For instance, you should never avoid calling an electrician if you notice exposed or broken electrical wiring. This is especially true if there is water around that area.
Your safety is always the first priority, so call a master electrician if you fear that your safety is at risk.
Call an Emergency Electrician
If you need to call an emergency electrician, call Absolute Electrical Service, Inc. at 631-567-1500. Our electricians have taken the proper apprenticeship programs and have the necessary job training to ensure they can diagnose, install, and maintain your electrical components.
If you need electrical work done, you need to find a qualified electrician in Suffolk County who will follow the national electrical code that all states require. Plus, you need an electrician who can finish the job quickly. After all, you want an emergency electrician to fix your problem so that you can move on with your day. When you need an emergency electrician for your home or local building in North Bay Shore, NY, call us today.
---
Some information about North Bay Shore, NY
North Bay Shore is a hamlet and census-designated place on Long Island in the Town of Islip in Suffolk County, New York, United States. The population was 18,944 as of the 2010 census. The hamlet is a suburb of New York City.
Prior to suburbanization, North Bay Shore consisted of numerous farms.
In 1972, a small airplane made an emergency landing in North Bay Shore. The plane, a Cessna 150 piloted by Levittown resident Joseph Krzywonos, suffered from a motor failure when on approach to the former Deer Park Airport, and Krzywonos was unable to restart the motor. The plane soon hit a tree and power lines, before spinning and coming to a halt in the driveway of 18 Chimney Lane. Although the plane was destroyed, the cars in the driveway were damaged, and the home's power and windows were knocked out by the impact, nobody was hurt in the incident.
Learn more about North Bay Shore.
Useful links for North Bay Shore, NY
Directions from North Bay Shore, NY to Absolute Electrical Service, Inc.
---
Here are some electrician-related links: