Electrician in Lindenhurst, NY 11757
Do You Need an Electric Service Near Me in Lindenhurst, NY?
Whenever something starts to go wrong with your Suffolk County electrical system, you may groan. Circuit breakers tripping or broken electrical wiring can cause unexpected issues, dipping into your savings account if you need to call for help. However, how do you know when to search for someone for an electric service near me?
Do you need a Lindenhurst, NY electrician whenever you have problems with your electrical components? While you don't need to call an electrician every time your lights flicker, it will help to know when you need to start searching for an electric service near me. And when you need one, call Absolute Electrical Service, Inc. at 631-567-1500.
It's important to note that if you don't have experience with an electrician's work, you should always err on the side of caution and call an electrician. Messing with exposed electrical wires is dangerous, so always take care of yourself and call Absolute Electrical Service, Inc. to keep yourself and your home safe. To learn about when you need an electric service, keep reading below.
How Major Is the Work?
The first question you must ask yourself is how major the work is. Do you need to change light fixtures but don't want to redesign and install your electrical system? If so, you probably don't need to hire an electrician. If it's a simple job that you know you can do yourself, you should be OK.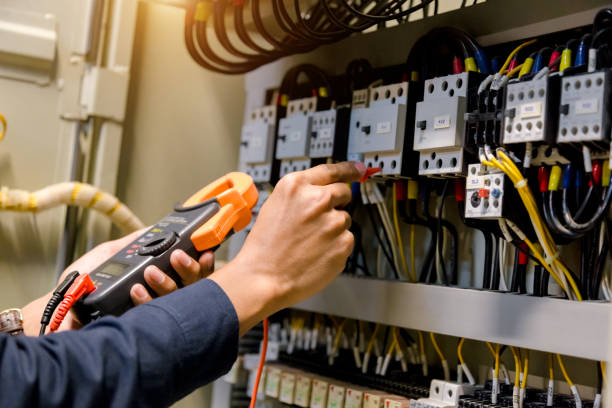 However, if you need to repair electrical components or mess with your electrical wiring with power tools, you should call an electrician in Suffolk County. As soon as electrical work includes a risk of injury, you should call someone else to do the job.
Will the Project Take a While?
Next, you should ask how long the project will take. If you only need to work for a day, you may not need to search for an electric service near me. However, you should call a Lindenhurst, NY electrician if the electrician's work will take days, weeks, or even months to complete.
Long projects leave a lot of room for error, so choose a master electrician because they have the proper job training to complete the project.
Are There Electrical Problems?
Finally, consider if there are any electrical problems present. As we mentioned, electrical work can be dangerous if you haven't taken apprenticeship programs and don't follow the national electrical code that all states require. This code ensures that everyone and everything stays safe during an electrician's work. If you don't know these codes or don't have the necessary licensing requirements, you may not know how to handle these problems.
If you need to mess with broken or damaged electrical devices, you shouldn't do this job yourself. Find a qualified electrician in Suffolk County who can repair electrical components.
Who You Should Call
Now that you know when to find an electrician in Lindenhurst, NY, you need to know who to call. Call Absolute Electrical Service, Inc. at 631-567-1500 when you need an electrician. We have the proper job training to keep you and your home safe, no matter what job you need to have done.
---
Some information about Lindenhurst, NY
Lindenhurst is a village in Suffolk County, New York, United States, on the southern shore of Long Island in the town of Babylon. The population was 27,253 at the 2010 census.
The village was originally named 'Breslau' because the town's original German settlers were from the city of Breslau in Silesia (present-day Wrocław, Poland.) The town was founded in 1873 and renamed Lindenhurst in 1891.
On October 30, 2012, Hurricane Sandy flooded over half the village's streets. On the southern side of Montauk Highway the water reached up to 6 feet (1.8 m) high. When multiple fires broke out south of Montauk Highway, firefighters were able to contain these fires to their respective dwellings limiting further damage to neighboring houses. Firefighters from most of the Town of Babylon helped control the fires in Lindenhurst. Firefighters fought the blazes in water that was 4 feet high in high spots and 6 feet in lower areas. The people that lived on the northern side of Lindenhurst had no power for over a week. Because of incidents of looting the vacated homes on the south side of Lindenhurst, the police force had to impose limitations. Curfews were enforced, and only people with proof of residency were allowed south of Montauk Highway. After two days the water receded.
Useful links for Lindenhurst, NY
Directions from Lindenhurst, NY to Absolute Electrical Service, Inc.
---
Here are some electrician-related links: