Electrician in Forest Hills Gardens, NY 11433
Why You Must Hire a Licensed Electrician in Forest Hills Gardens, NY
When something goes wrong with your Queens County electrical system, it's tempting to want to do the job yourself. However, without the proper job training, you can risk causing damage to your electrical devices, home, and yourself. That's why you must always hire a licensed electrician whenever something is off with your electricity.
But at Absolute Electrical Service, Inc., we understand that isn't enough to convince everyone to call a Forest Hills Gardens, NY electrician. That's why we're here to tell you why you need to hire a licensed electrician instead of doing the job yourself.
Below, we'll discuss several important reasons to call a qualified electrician. When you need electrical help, call Absolute Electrical Service, Inc.. We follow the national electrical code that all states require, so you know we'll keep your home safe. Read on below if you need more convincing.
They Have the Right Tools
First, you should hire a licensed electrician in Queens County because they have the right power tools. You can't fix your electrical wiring with only a hammer and a screwdriver. The chances are unless you've gone through the proper apprenticeship programs, you don't know what tools you need to repair electrical problems.
A full kit of power tools that electricians use can cost hundreds of dollars, so the DIY job may cost you more money upfront anyway. So leave the circuit breakers alone and call a Forest Hills Gardens, NY electrician.
They Received Training
Next, you should hire a master electrician because they have all the necessary training. Would you ever walk into a hospital and tell the doctor to leave? No, because the doctor knows better than you. They went through years of specialized training to ensure they could help their patients.
The same goes for electricians. They have gone through programs and have followed all the licensing requirements to keep their clients safe. You haven't learned the ins and outs of electrical work the way an electrician has, so don't try to steal their job.
They'll Keep Your Home Safe
Because a Queens County electrician knows everything about electrician work, they know how to keep your home safe. Electrical components are tricky, whether you need to install and maintain light fixtures or fix broken wires. If you don't know what to do, you may make a mistake.
Unfortunately, electrical mistakes aren't forgiving. When you choose a licensed electrician in Forest Hills Gardens, NY, you know that they'll do everything they can to keep your home or local building for your business safe.
They'll Save You Money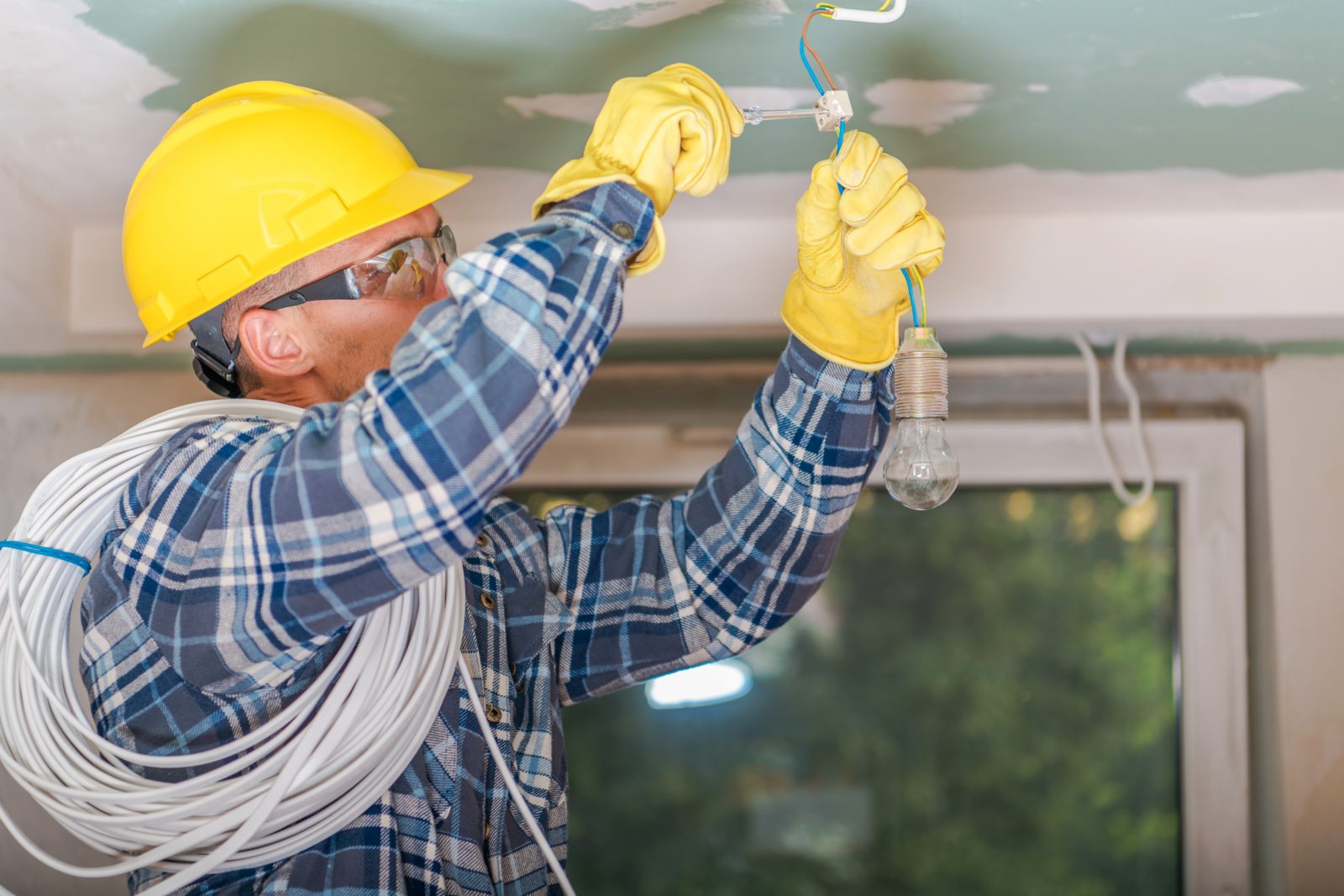 When you try to design or install electrical work, you may make mistakes. Unfortunately, you'll need to call an electrician to fix your mistakes. That will result in you spending more money than you have to.
It's always easier to call an electrician than to try to do the job yourself and fail. There are some jobs you should never DIY, and electrical work is one of them.
Call Absolute Electrical Service, Inc. at 718-229-9300 today if you want a quality licensed electrician who can keep your home and electrical components safe. Don't gamble with electrical work; call us today.
---
Some information about Forest Hills Gardens, NY
Forest Hills is a mostly residential neighborhood in the central portion of the borough of Queens in New York City. It is adjacent to Corona to the north, Rego Park and Glendale to the west, Forest Park to the south, Kew Gardens to the southeast, and Flushing Meadows–Corona Park to the east.
The development of adjacent Forest Park, a park on the southern end of Forest Hills, began in 1895. Starting in 1896, the landscape architecture firm of Olmsted, Olmsted & Eliot was contracted to provide a plan for the park.
In 1906, the Cord Meyer Development Company, headed by Brooklyn attorney Cord Meyer, bought abutting land made up of six farms (those of Ascan Bakus, Casper Joost-Springsteen, Horatio N. Squire, Abram V. S. Lott, Sarah V. Bolmer, and James Van Siclen). The company then renamed the aggregate 600 acres (240 ha) 'Forest Hills', after Forest Park. Single-family homes, designed by architects such as Robert Tappan and William Patterson, were constructed on these 600 acres. The roads of Forest Hills were laid out by 1910. The present-day Ascan Avenue in Forest Hills is named after Ascan Bakus.
Margaret Sage, the founder of the Russell Sage Foundation, bought 142 acres (57 ha) of land from the Cord Meyer Development Company in 1908. This land was to be used for 'Forest Hills Gardens', a development at the southern side of Forest Hills. Grosvenor Atterbury, a renowned architect, was given the commission to design Forest Hills Gardens. The neighborhood was planned on the model of the garden communities of England, with its own inn, garage, and post office. It also included narrow, winding roads to limit through traffic. As a result, there are many Tudor-style homes in Forest Hills. The more sprawling ones are located in Forest Hills Gardens, but most are located in the section loosely bounded by 68th Avenue on the north; 72nd Road on the south; 108th Street on the west; and Grand Central Parkway on the east. The construction of this area used a prefabricated building technique; each house was built from approximately 170 standardized precast concrete panels, fabricated off-site and positioned by crane. The houses were mostly constructed between 1910 and 1917.
Learn more about Forest Hills Gardens.
Useful links for Forest Hills Gardens, NY
Directions from Forest Hills Gardens, NY to Absolute Electrical Service, Inc.
---
Here are some electrician-related links: