Electrician in Flushing, NY 11354
Why You Must Hire a Licensed Electrician in Flushing, NY
When something goes wrong with your Queens County electrical system, it's tempting to want to do the job yourself. However, without the proper job training, you can risk causing damage to your electrical devices, home, and yourself. That's why you must always hire a licensed electrician whenever something is off with your electricity.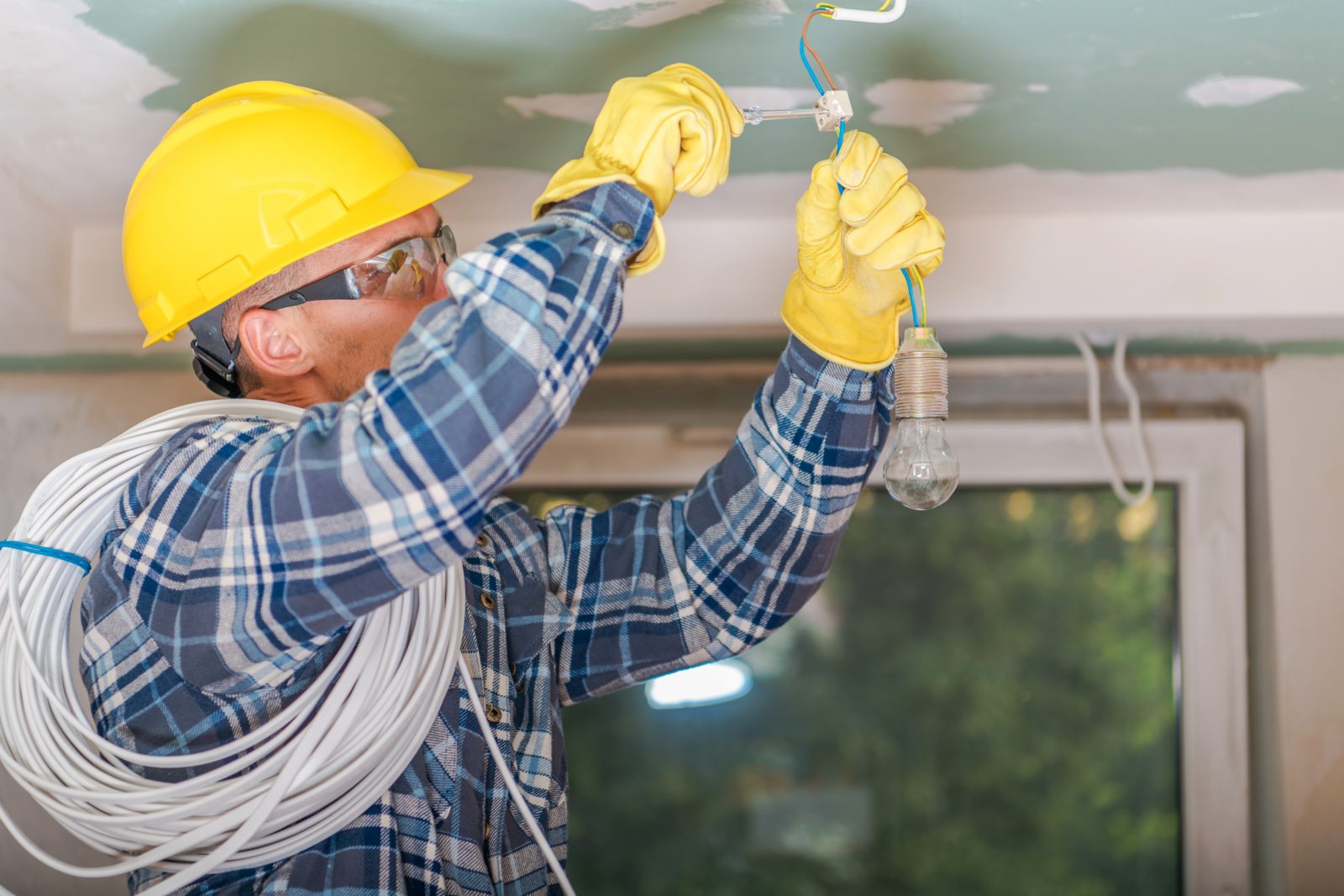 But at Absolute Electrical Service, Inc., we understand that isn't enough to convince everyone to call a Flushing, NY electrician. That's why we're here to tell you why you need to hire a licensed electrician instead of doing the job yourself.
Below, we'll discuss several important reasons to call a qualified electrician. When you need electrical help, call Absolute Electrical Service, Inc.. We follow the national electrical code that all states require, so you know we'll keep your home safe. Read on below if you need more convincing.
They Have the Right Tools
First, you should hire a licensed electrician in Queens County because they have the right power tools. You can't fix your electrical wiring with only a hammer and a screwdriver. The chances are unless you've gone through the proper apprenticeship programs, you don't know what tools you need to repair electrical problems.
A full kit of power tools that electricians use can cost hundreds of dollars, so the DIY job may cost you more money upfront anyway. So leave the circuit breakers alone and call a Flushing, NY electrician.
They Received Training
Next, you should hire a master electrician because they have all the necessary training. Would you ever walk into a hospital and tell the doctor to leave? No, because the doctor knows better than you. They went through years of specialized training to ensure they could help their patients.
The same goes for electricians. They have gone through programs and have followed all the licensing requirements to keep their clients safe. You haven't learned the ins and outs of electrical work the way an electrician has, so don't try to steal their job.
They'll Keep Your Home Safe
Because a Queens County electrician knows everything about electrician work, they know how to keep your home safe. Electrical components are tricky, whether you need to install and maintain light fixtures or fix broken wires. If you don't know what to do, you may make a mistake.
Unfortunately, electrical mistakes aren't forgiving. When you choose a licensed electrician in Flushing, NY, you know that they'll do everything they can to keep your home or local building for your business safe.
They'll Save You Money
When you try to design or install electrical work, you may make mistakes. Unfortunately, you'll need to call an electrician to fix your mistakes. That will result in you spending more money than you have to.
It's always easier to call an electrician than to try to do the job yourself and fail. There are some jobs you should never DIY, and electrical work is one of them.
Call Absolute Electrical Service, Inc. at 718-229-9300 today if you want a quality licensed electrician who can keep your home and electrical components safe. Don't gamble with electrical work; call us today.
---
Some information about Flushing, NY
Flushing is a neighborhood in the north-central portion of the New York City borough of Queens. The neighborhood is the fourth-largest central business district in New York City. Downtown Flushing, a major commercial and retail area centered on the intersection of Main Street and Roosevelt Avenue, is the third-busiest intersection in New York City, behind Times Square and Herald Square.
Flushing was originally inhabited by the Matinecoc Indians prior to colonization and European settlement.
Dutch colony
[

edit

]
On October 10, 1645, Flushing was established on the eastern bank of Flushing Creek under charter of the Dutch West India Company and was part of the New Netherland colony that was governed from New Amsterdam (Lower Manhattan). The settlement was named Vlissingen, after the city of Vlissingen, which was the European base of the Dutch West India company. By 1657, the residents called the place 'Vlishing.' Eventually, the formal traditional English name for the Dutch town, 'Flushing', would be settled upon (despite being a Dutch colony, many of the local early settlers were British, who trickled down from nearby Connecticut colony).
Unlike all other towns in the region, the charter of Flushing allowed residents freedom of religion as practiced in Holland 'without the disturbance of any magistrate or ecclesiastical minister.' However, in 1656, New Amsterdam Director-General Peter Stuyvesant issued an edict prohibiting the harboring of Quakers. On December 27, 1657, the inhabitants of Flushing approved a protest known as The Flushing Remonstrance. This petition contained religious arguments even mentioning freedom for 'Jews, Turks, and Egyptians,' but ended with a forceful declaration that any infringement of the town charter would not be tolerated. Subsequently, a farmer named John Bowne held Quaker meetings in his home and was arrested for this and deported to Holland. Eventually he persuaded the Dutch West India Company to allow Quakers and others to worship freely. As such, Flushing is claimed to be a birthplace of religious freedom in the New World.Landmarks remaining from the Dutch period in Flushing include the John Bowne House on Bowne Street and the Old Quaker Meeting House on Northern Boulevard. The Remonstrance was signed at a house on the site of the former State Armory, now a police facility, on the south side Northern Boulevard between Linden Place and Union Street.
Useful links for Flushing, NY
Directions from Flushing, NY to Absolute Electrical Service, Inc.
---
Here are some electrician-related links: