Electrician in Corona, NY 11368
Why You Must Hire a Licensed Electrician in Corona, NY
When something goes wrong with your Queens County electrical system, it's tempting to want to do the job yourself. However, without the proper job training, you can risk causing damage to your electrical devices, home, and yourself. That's why you must always hire a licensed electrician whenever something is off with your electricity.
But at Absolute Electrical Service, Inc., we understand that isn't enough to convince everyone to call a Corona, NY electrician. That's why we're here to tell you why you need to hire a licensed electrician instead of doing the job yourself.
Below, we'll discuss several important reasons to call a qualified electrician. When you need electrical help, call Absolute Electrical Service, Inc.. We follow the national electrical code that all states require, so you know we'll keep your home safe. Read on below if you need more convincing.
They Have the Right Tools
First, you should hire a licensed electrician in Queens County because they have the right power tools. You can't fix your electrical wiring with only a hammer and a screwdriver. The chances are unless you've gone through the proper apprenticeship programs, you don't know what tools you need to repair electrical problems.
A full kit of power tools that electricians use can cost hundreds of dollars, so the DIY job may cost you more money upfront anyway. So leave the circuit breakers alone and call a Corona, NY electrician.
They Received Training
Next, you should hire a master electrician because they have all the necessary training. Would you ever walk into a hospital and tell the doctor to leave? No, because the doctor knows better than you. They went through years of specialized training to ensure they could help their patients.
The same goes for electricians. They have gone through programs and have followed all the licensing requirements to keep their clients safe. You haven't learned the ins and outs of electrical work the way an electrician has, so don't try to steal their job.
They'll Keep Your Home Safe
Because a Queens County electrician knows everything about electrician work, they know how to keep your home safe. Electrical components are tricky, whether you need to install and maintain light fixtures or fix broken wires. If you don't know what to do, you may make a mistake.
Unfortunately, electrical mistakes aren't forgiving. When you choose a licensed electrician in Corona, NY, you know that they'll do everything they can to keep your home or local building for your business safe.
They'll Save You Money
When you try to design or install electrical work, you may make mistakes. Unfortunately, you'll need to call an electrician to fix your mistakes. That will result in you spending more money than you have to.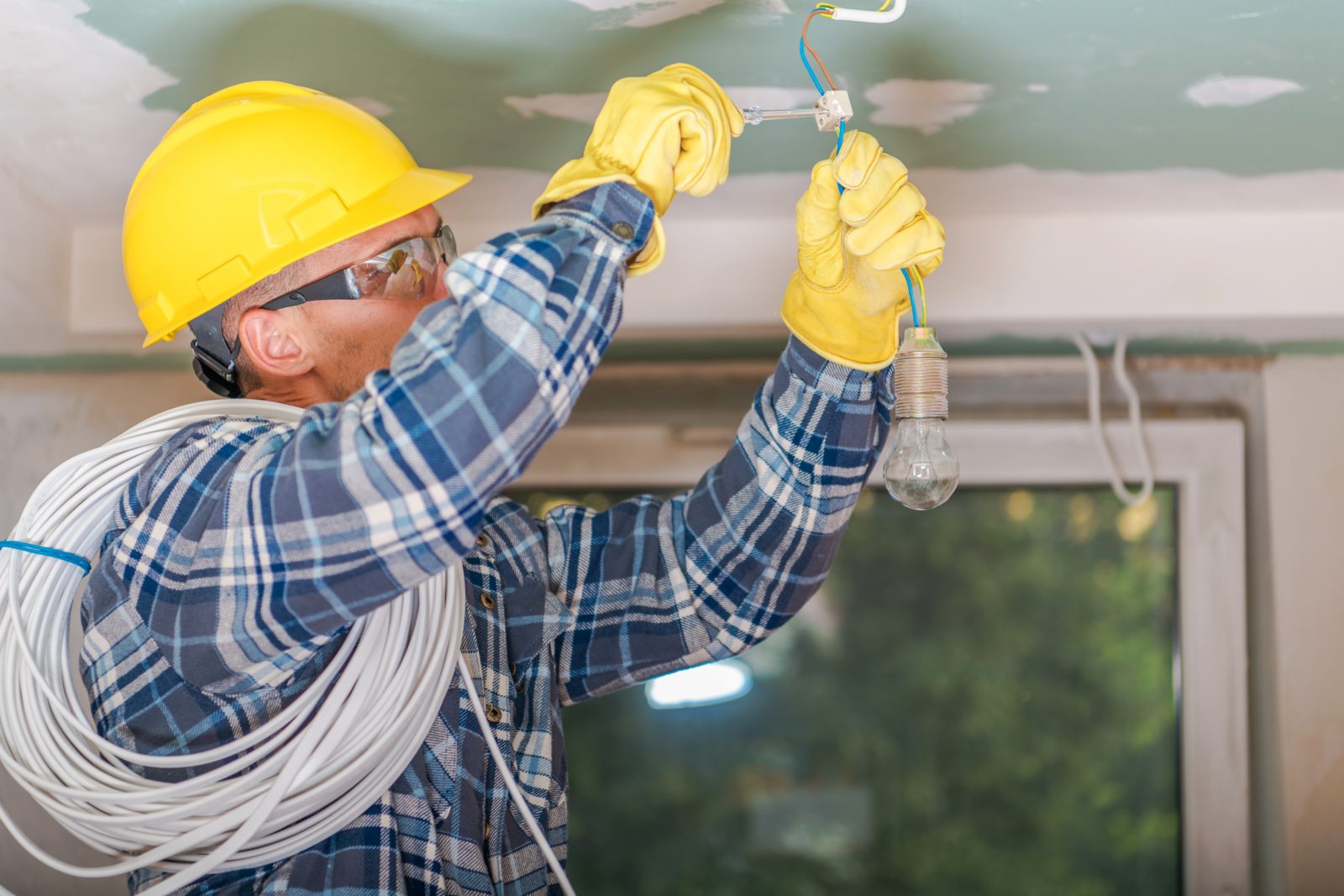 It's always easier to call an electrician than to try to do the job yourself and fail. There are some jobs you should never DIY, and electrical work is one of them.
Call Absolute Electrical Service, Inc. at 718-229-9300 today if you want a quality licensed electrician who can keep your home and electrical components safe. Don't gamble with electrical work; call us today.
---
Some information about Corona, NY
Corona is a neighborhood in the borough of Queens in New York City. It is bordered by Flushing and Flushing Meadows–Corona Park to the east, Jackson Heights to the west, Forest Hills and Rego Park to the south, Elmhurst to the southwest, and East Elmhurst to the north. Corona's main thoroughfares include Corona Avenue, Roosevelt Avenue, Northern Boulevard, Junction Boulevard, and 108th Street.
The area was originally known as West Flushing, but various theories have arisen for its etymology. One theory is that it was renamed by music producer Benjamin W. Hitchcock, a developer who renamed the area in 1872 and sold off land for residential development. Another theory is that real estate developer Thomas Waite Howard, who became the first postmaster in 1872, petitioned to have the post office name changed to Corona in 1870, suggesting that it was the 'crown of Queens County.' A third theory is that the name Corona derives from the crown used as an emblem by the Crown Building Company, which is said to have developed the area. The Italian immigrants who moved into the new housing stock referred to the neighborhood by the Italian or Spanish word for 'crown', or corona.
Corona was a late 19th-century residential development in the northeastern corner of the old Town of Newtown. Real estate speculators from New York started the community in 1854, the same year that the New York and Flushing Railroad began service to the area largely to serve a newly opened race course. It was at the Fashion Race Course in 1858 that the first games of baseball to charge admission took place. The games, which took place between the All Stars of Brooklyn and the All Stars of New York, are commonly believed to be the first all star baseball games and in essence the birthplace of professional baseball. A trophy baseball from this tournament sold in 2005 for nearly $500,000.
During the second half of the 1940s through the 1960s, many legendary African American musicians, civil rights leaders and athletes moved to the neighborhood. In the last half of the 20th century, Corona saw dramatic ethnic successions. In the 1950s, what was predominantly an Italian American and African American neighborhood began to give way to an influx of Dominicans. In the late 1990s, Corona saw a new wave of immigrants from Latin America. The area north of Roosevelt Avenue contained the heart of the historic African American community. The intersection of 108th Street and Corona Avenue is the historic center of the Italian American community, sometimes referred to as Corona Heights. The majority Hispanic community now consists of Dominicans, Colombians, Ecuadorians, Salvadorans, Guatemalans, Bolivians, Peruvians, Mexicans, Venezuelans, and Chileans. There are also Asian Americans (Chinese, Indians, Koreans, Filipinos, and Japanese) as well as Italian Americans and African Americans.
Useful links for Corona, NY
Directions from Corona, NY to Absolute Electrical Service, Inc.
---
Here are some electrician-related links: