Electrician in College Point, NY 11356
Why You Must Hire a Licensed Electrician in College Point, NY
When something goes wrong with your Queens County electrical system, it's tempting to want to do the job yourself. However, without the proper job training, you can risk causing damage to your electrical devices, home, and yourself. That's why you must always hire a licensed electrician whenever something is off with your electricity.
But at Absolute Electrical Service, Inc., we understand that isn't enough to convince everyone to call a College Point, NY electrician. That's why we're here to tell you why you need to hire a licensed electrician instead of doing the job yourself.
Below, we'll discuss several important reasons to call a qualified electrician. When you need electrical help, call Absolute Electrical Service, Inc.. We follow the national electrical code that all states require, so you know we'll keep your home safe. Read on below if you need more convincing.
They Have the Right Tools
First, you should hire a licensed electrician in Queens County because they have the right power tools. You can't fix your electrical wiring with only a hammer and a screwdriver. The chances are unless you've gone through the proper apprenticeship programs, you don't know what tools you need to repair electrical problems.
A full kit of power tools that electricians use can cost hundreds of dollars, so the DIY job may cost you more money upfront anyway. So leave the circuit breakers alone and call a College Point, NY electrician.
They Received Training
Next, you should hire a master electrician because they have all the necessary training. Would you ever walk into a hospital and tell the doctor to leave? No, because the doctor knows better than you. They went through years of specialized training to ensure they could help their patients.
The same goes for electricians. They have gone through programs and have followed all the licensing requirements to keep their clients safe. You haven't learned the ins and outs of electrical work the way an electrician has, so don't try to steal their job.
They'll Keep Your Home Safe
Because a Queens County electrician knows everything about electrician work, they know how to keep your home safe. Electrical components are tricky, whether you need to install and maintain light fixtures or fix broken wires. If you don't know what to do, you may make a mistake.
Unfortunately, electrical mistakes aren't forgiving. When you choose a licensed electrician in College Point, NY, you know that they'll do everything they can to keep your home or local building for your business safe.
They'll Save You Money
When you try to design or install electrical work, you may make mistakes. Unfortunately, you'll need to call an electrician to fix your mistakes. That will result in you spending more money than you have to.
It's always easier to call an electrician than to try to do the job yourself and fail. There are some jobs you should never DIY, and electrical work is one of them.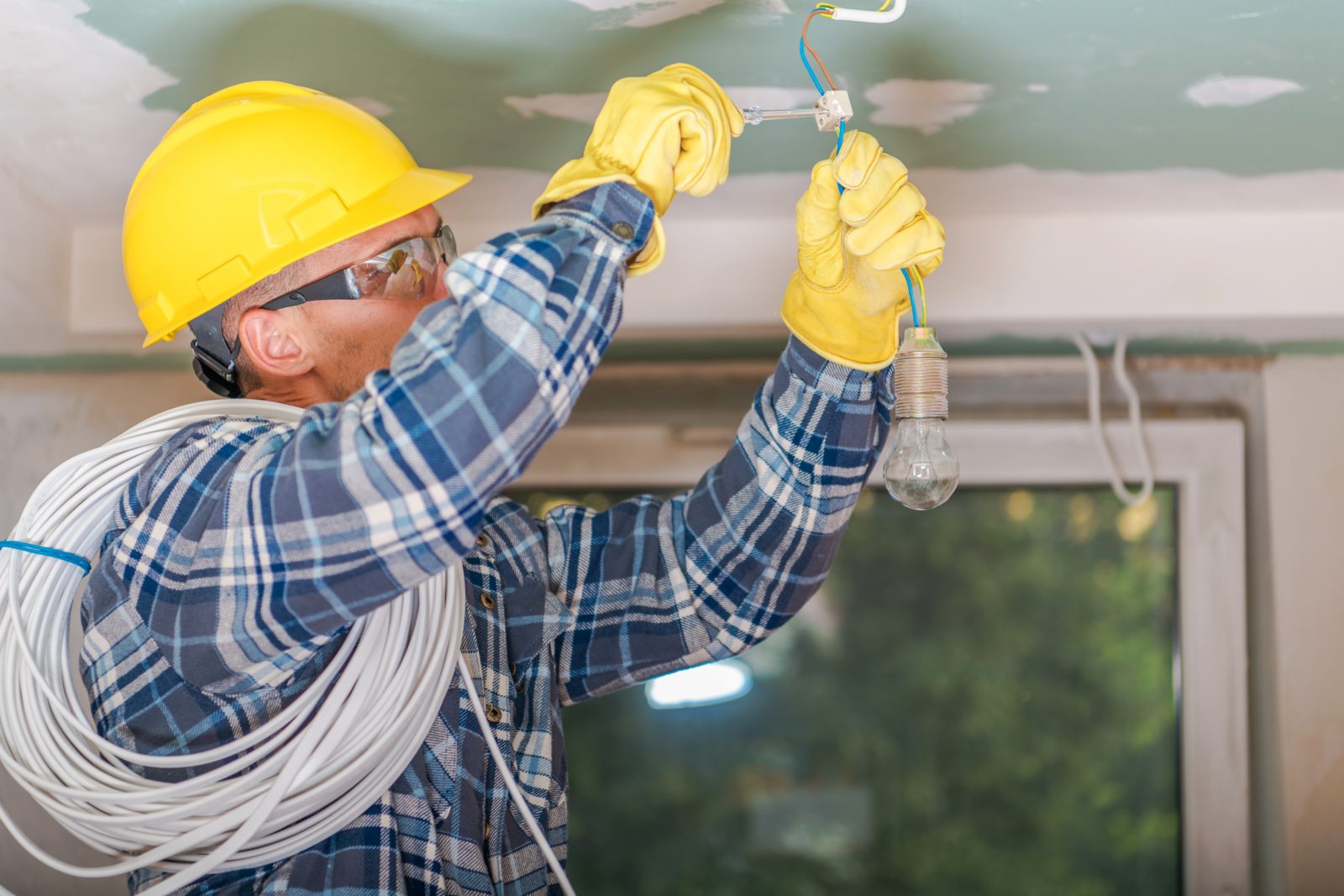 Call Absolute Electrical Service, Inc. at 718-229-9300 today if you want a quality licensed electrician who can keep your home and electrical components safe. Don't gamble with electrical work; call us today.
---
Some information about College Point, NY
College Point is a working-middle-class neighborhood in the New York City borough of Queens. It is bounded to the south by Whitestone Expressway and Flushing; to the east by 138th Street and Malba/Whitestone; to the north by the East River; and to the west by Flushing Bay. College Point is a mostly residential ethnically diverse community with some industrial areas. The neighborhood is served by several parks and contains two yacht clubs.
College Point was named for St. Paul's College, a seminary founded in 1835 by the Rev. William Augustus Muhlenberg. The college closed around 1850, but the name remained. Former names include Lawrence's Neck, Tew's Neck, Flammersberg, and Strattonsport.
The original European settler of this area was Captain William Lawrence. He was also the largest landholder of the original incorporators of the Town of Flushing, now in Queens. He arrived in America on the sailing ship Planter in the 1630s. Lawrence married the oldest daughter of Richard 'Bull Rider' Smith, who founded Smithtown on Long Island. He and his wife had a son, William Jr., who married the Richard Smiths' youngest daughter.
In 1854 the German-American industrialist Conrad Poppenhusen arrived; he was already a prosperous manufacturer in Brooklyn of hard rubber goods and expanded his operation to this small farming community. College Point became a factory town primarily for his workers, most of them also German immigrants, and the tycoon became a philanthropist, contributing to churches, libraries, and the Poppenhusen Institute, an educational beacon of College Point. Poppenhusen is responsible for the first free kindergarten in America. He connected College Point to Flushing by the Whitestone Branch of the Flushing and North Side Railroad. A monument on College Point Boulevard, one of the main streets in College Point, stands testament to Poppenhusen.
Learn more about College Point.
Useful links for College Point, NY
Directions from College Point, NY to Absolute Electrical Service, Inc.
---
Here are some electrician-related links: