Electrician in Briarwood, NY 11435
When Do You Need To Call an Emergency Local Electrician in Briarwood, NY?
Nobody wants something to go wrong, especially with their electrical system. It can feel like the world is caving in when you need to call a Briarwood, NY electrician. Sometimes you can wait a while to fix the issue; however, you sometimes need an emergency local electrician.
Some issues require immediate attention, like exposed electrical wiring, water in your home, and more. You should never attempt to fix these issues yourself because issues with electrical components can become dangerous.
If you don't have the proper job training, you can risk injuring yourself or your Queens County house. That's why if you want to install and maintain your electrical components, you need a qualified electrician, like Absolute Electrical Service, Inc..
Below, we'll discuss when you need to call an emergency local electrician in Briarwood, NY. When you need the best electrician in Queens County, call Absolute Electrical Service, Inc. at 718-229-9300 today.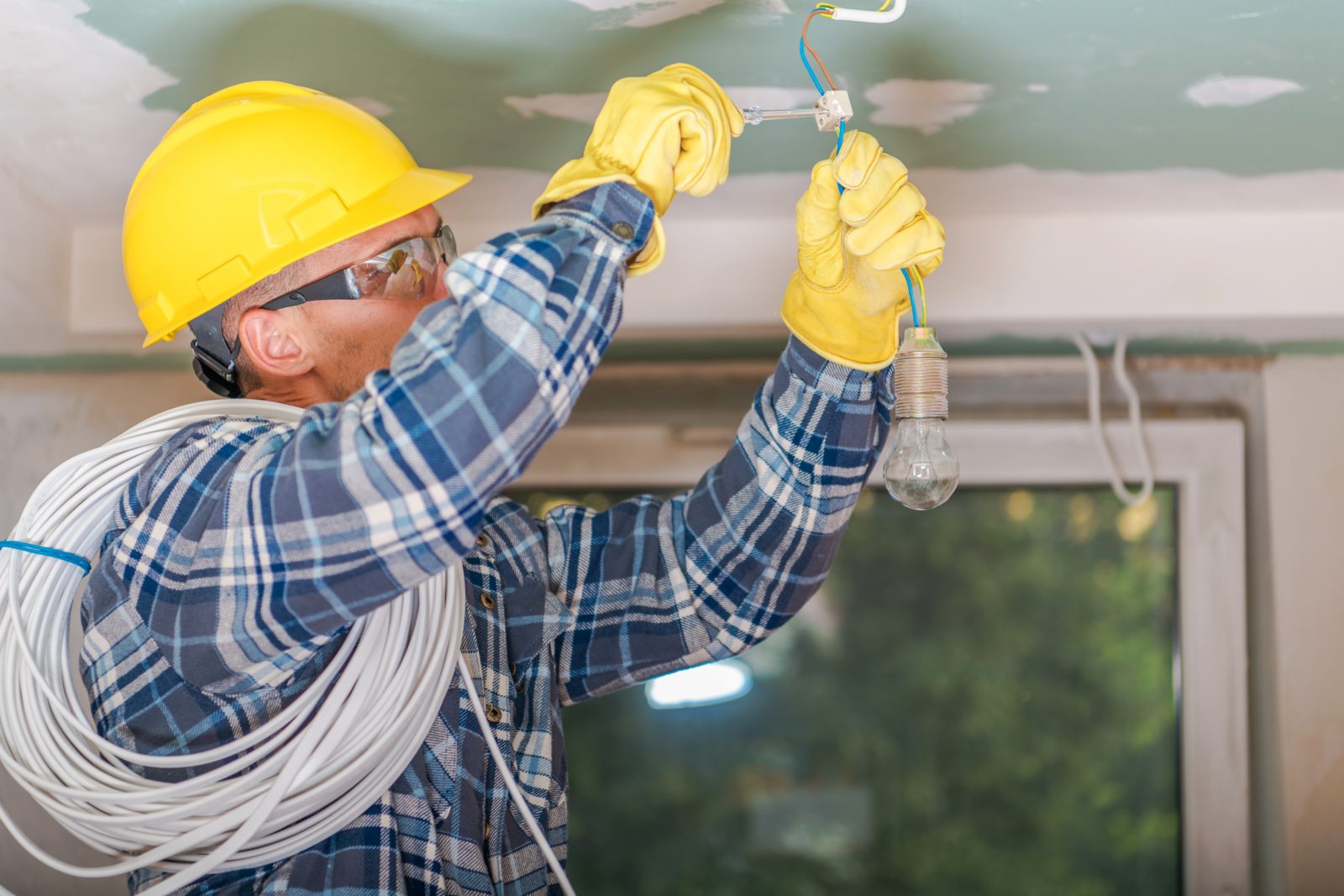 You Have Electrical Damage
The first sign that you need an emergency local electrician in Briarwood, NY is if you have electrical damage. Most of the time, this damage is due to a storm. If your home or your business's local building has suffered damage from a storm, check out your electrical devices. If you notice electrical damage, call an electrician immediately.
You don't want to risk harming yourself and your home by doing the electrical work yourself. A master electrician follows the national electrical code that all states require. Plus, they have the right power tools needed for the job. They'll keep your home or business safe.
Water in Your Home
Have you recently had a flood in your house? If so, you need to check your electrical system. Sometimes flooding can cause damage to your electrical devices, so you need to ensure the water hasn't damaged your system. If you notice damage, call a Queens County electrician as soon as possible.
As you wait for the electrician, go to the circuit breakers and turn off your power. The last thing you want is to mix electricity with water.
You Notice Exposed Wires
Similarly, you should call an electrician if you notice exposed wires. When your wires are exposed, you never know what external factors can come into contact with them. This could cause sparks, potentially putting your home at risk of a fire.
Whether it's from your light fixtures or your circuit breakers, you need to repair electrical systems with exposed wires as soon as possible.
Warm Outlets
Finally, you need to keep an eye on your outlets. Have you noticed that they run warm? If so, you need to call a Queens County electrician. This is especially true if you notice a burning smell coming from your outlets.
You need to find an electrician who has gone through the proper apprenticeship programs and follows all the licensing requirements. When you need an emergency local electrician in Briarwood, NY, call Absolute Electrical Service, Inc.. Don't take risks with your home; call us today at 718-229-9300.
---
Some information about Briarwood, NY
Briarwood is a middle-class neighborhood in the New York City borough of Queens. The neighborhood is roughly bounded by the Van Wyck Expressway to the west, Parsons Boulevard to the east, Union Turnpike to the north, and Hillside Avenue to the south.
The neighborhood is named for the Briarwood Land Company, headed by Herbert A. O'Brien, which built housing there around 1905 or 1907. O'Brien decided on the name Briarwood because of the brambles in its thick woods. The Ottilie Orphan Home was built on 148th Street in 1906. The Briarwood Land Company went bankrupt soon afterward, however, and the area was largely empty until 1924 when it was divided and sold at auction. Land went for $300 each for inside residential lots to $2,800 for lots along Queens Boulevard. Over the next four years, several single-family homes were built on the land. Briarwood's first school, P.S. 117, was built in 1927. Additional land was auctioned in 1928.
On May 30, 1928, about 500 members of the Klansmen of Queens assembled in the forest of Briarwood. They burned a 50-foot cross, sang songs, and gave speeches. When police officers arrived, the group's leader, Major Emmett J. Smith, said that they had the right to assemble and speak on the land, because they had signed a lease to the land the previous day. The group soon left the area, without any physical violence or arrests having taken place.
In 1936, a company called Briarwood Estates, owned by Leon, Morty and A. B. Wolosoff, started building Colonial and old English-style homes north of 84th Drive and west of Main Street. The homes sold for about $5,000, the equivalent to $93,000 in 2020. After World War II ended, other developers built houses closer to Parsons Boulevard.
Useful links for Briarwood, NY
Directions from Briarwood, NY to Absolute Electrical Service, Inc.
---
Here are some electrician-related links: