Electrician in Breezy Point, NY 11697
When Do You Need To Call an Emergency Local Electrician in Breezy Point, NY?
Nobody wants something to go wrong, especially with their electrical system. It can feel like the world is caving in when you need to call a Breezy Point, NY electrician. Sometimes you can wait a while to fix the issue; however, you sometimes need an emergency local electrician.
Some issues require immediate attention, like exposed electrical wiring, water in your home, and more. You should never attempt to fix these issues yourself because issues with electrical components can become dangerous.
If you don't have the proper job training, you can risk injuring yourself or your Queens County house. That's why if you want to install and maintain your electrical components, you need a qualified electrician, like Absolute Electrical Service, Inc..
Below, we'll discuss when you need to call an emergency local electrician in Breezy Point, NY. When you need the best electrician in Queens County, call Absolute Electrical Service, Inc. at 718-229-9300 today.
You Have Electrical Damage
The first sign that you need an emergency local electrician in Breezy Point, NY is if you have electrical damage. Most of the time, this damage is due to a storm. If your home or your business's local building has suffered damage from a storm, check out your electrical devices. If you notice electrical damage, call an electrician immediately.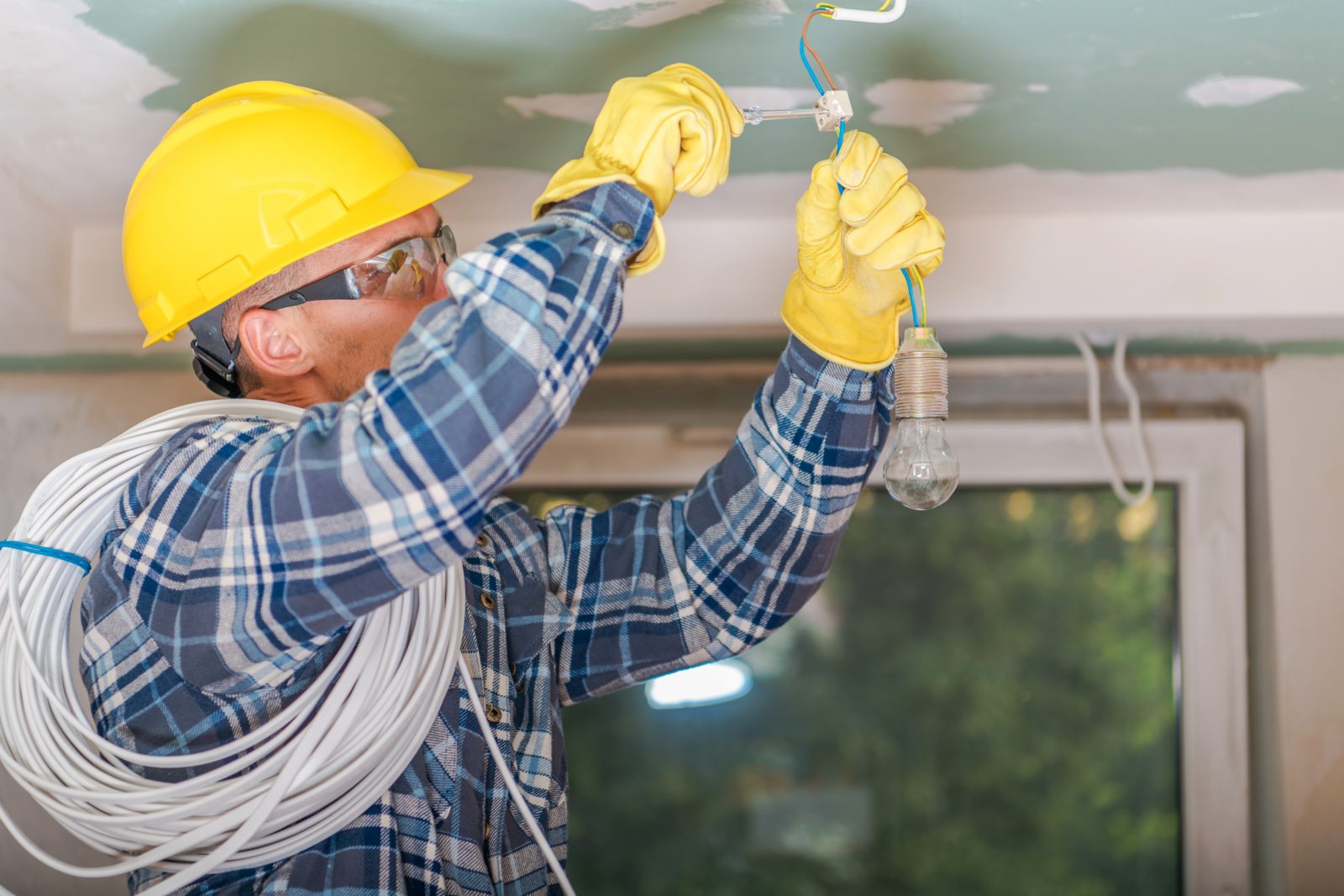 You don't want to risk harming yourself and your home by doing the electrical work yourself. A master electrician follows the national electrical code that all states require. Plus, they have the right power tools needed for the job. They'll keep your home or business safe.
Water in Your Home
Have you recently had a flood in your house? If so, you need to check your electrical system. Sometimes flooding can cause damage to your electrical devices, so you need to ensure the water hasn't damaged your system. If you notice damage, call a Queens County electrician as soon as possible.
As you wait for the electrician, go to the circuit breakers and turn off your power. The last thing you want is to mix electricity with water.
You Notice Exposed Wires
Similarly, you should call an electrician if you notice exposed wires. When your wires are exposed, you never know what external factors can come into contact with them. This could cause sparks, potentially putting your home at risk of a fire.
Whether it's from your light fixtures or your circuit breakers, you need to repair electrical systems with exposed wires as soon as possible.
Warm Outlets
Finally, you need to keep an eye on your outlets. Have you noticed that they run warm? If so, you need to call a Queens County electrician. This is especially true if you notice a burning smell coming from your outlets.
You need to find an electrician who has gone through the proper apprenticeship programs and follows all the licensing requirements. When you need an emergency local electrician in Breezy Point, NY, call Absolute Electrical Service, Inc.. Don't take risks with your home; call us today at 718-229-9300.
---
Some information about Breezy Point, NY
Breezy Point is a neighborhood in the New York City borough of Queens, located on the western end of the Rockaway peninsula, between Rockaway Inlet and Jamaica Bay to the north and the Atlantic Ocean to the west and south. The community is run by the Breezy Point Cooperative, in which all residents pay the maintenance, security, and community-oriented costs involved with keeping the community private. The cooperative owns the entire 500-acre (2 km2) community; residents own their homes and hold shares in the cooperative.
The community began as summer beach bungalows, in the 'early 1900s', according to the New York Times although this is impossible because at the time the shoreline was further east until landfill extended the Rockaways. Breezy Point was sold to the Atlantic Improvement State Corporation for $17 million in 1960. The residents of the community purchased half of the land for approximately $11 million and formed the Breezy Point Cooperative. Today, it consists of about 3,500 homes. The construction of apartment buildings commenced in the late 1960s and was halted by City ordinance.
Breezy Point is patrolled by its own private security force that restricts access to owners, renters and their guests. It also features three of New York City's nine remaining volunteer fire departments.
On September 8, 2012, the community was struck by a tornado shortly before 11 a.m. that started as a waterspout over the Atlantic Ocean and came ashore at the Breezy Point Surf Club.
Learn more about Breezy Point.
Useful links for Breezy Point, NY
Directions from Breezy Point, NY to Absolute Electrical Service, Inc.
---
Here are some electrician-related links: