Electrician in Blissville, NY 11101
When Do You Need To Call an Emergency Local Electrician in Blissville, NY?
Nobody wants something to go wrong, especially with their electrical system. It can feel like the world is caving in when you need to call a Blissville, NY electrician. Sometimes you can wait a while to fix the issue; however, you sometimes need an emergency local electrician.
Some issues require immediate attention, like exposed electrical wiring, water in your home, and more. You should never attempt to fix these issues yourself because issues with electrical components can become dangerous.
If you don't have the proper job training, you can risk injuring yourself or your Queens County house. That's why if you want to install and maintain your electrical components, you need a qualified electrician, like Absolute Electrical Service, Inc..
Below, we'll discuss when you need to call an emergency local electrician in Blissville, NY. When you need the best electrician in Queens County, call Absolute Electrical Service, Inc. at 718-229-9300 today.
You Have Electrical Damage
The first sign that you need an emergency local electrician in Blissville, NY is if you have electrical damage. Most of the time, this damage is due to a storm. If your home or your business's local building has suffered damage from a storm, check out your electrical devices. If you notice electrical damage, call an electrician immediately.
You don't want to risk harming yourself and your home by doing the electrical work yourself. A master electrician follows the national electrical code that all states require. Plus, they have the right power tools needed for the job. They'll keep your home or business safe.
Water in Your Home
Have you recently had a flood in your house? If so, you need to check your electrical system. Sometimes flooding can cause damage to your electrical devices, so you need to ensure the water hasn't damaged your system. If you notice damage, call a Queens County electrician as soon as possible.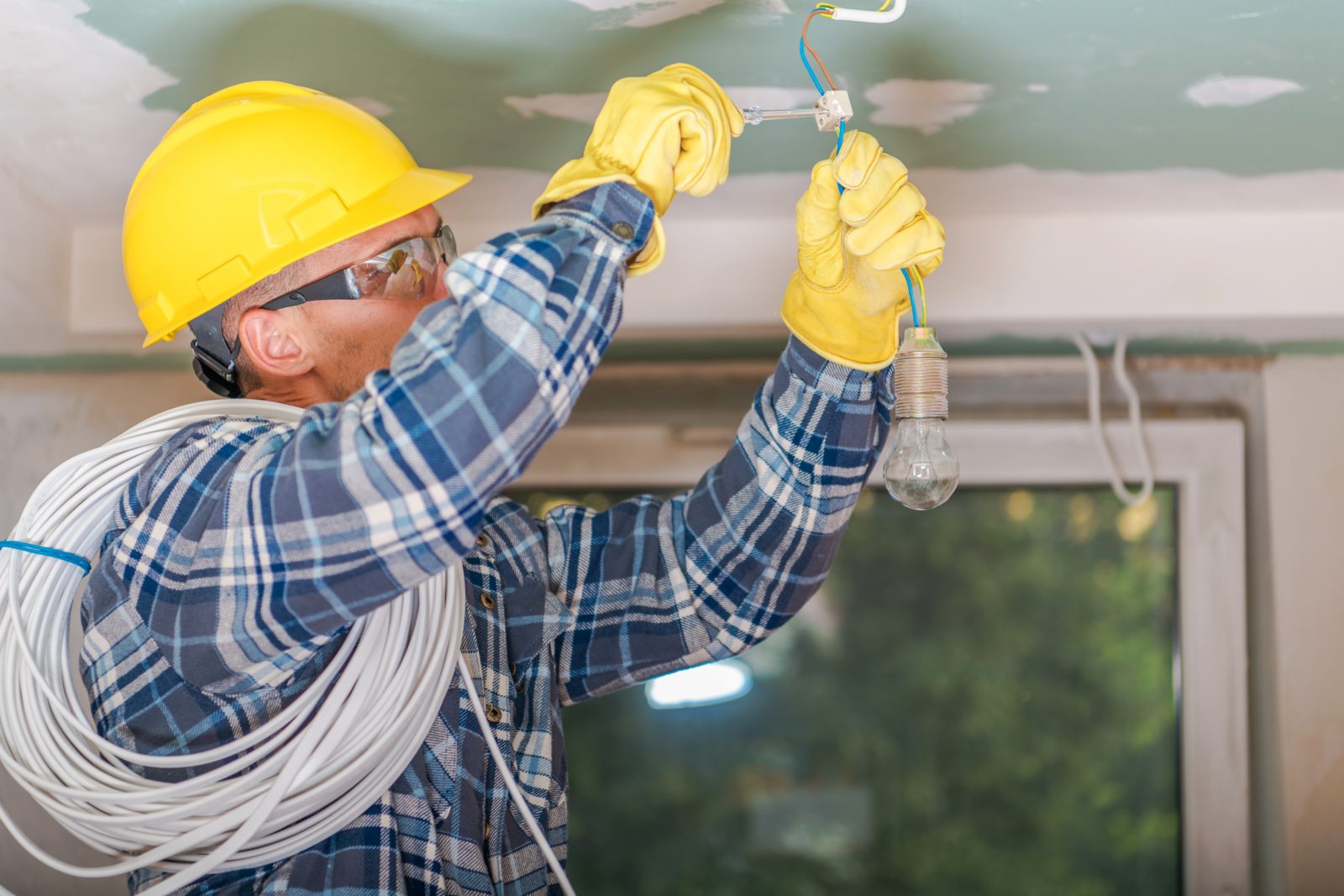 As you wait for the electrician, go to the circuit breakers and turn off your power. The last thing you want is to mix electricity with water.
You Notice Exposed Wires
Similarly, you should call an electrician if you notice exposed wires. When your wires are exposed, you never know what external factors can come into contact with them. This could cause sparks, potentially putting your home at risk of a fire.
Whether it's from your light fixtures or your circuit breakers, you need to repair electrical systems with exposed wires as soon as possible.
Warm Outlets
Finally, you need to keep an eye on your outlets. Have you noticed that they run warm? If so, you need to call a Queens County electrician. This is especially true if you notice a burning smell coming from your outlets.
You need to find an electrician who has gone through the proper apprenticeship programs and follows all the licensing requirements. When you need an emergency local electrician in Blissville, NY, call Absolute Electrical Service, Inc.. Don't take risks with your home; call us today at 718-229-9300.
---
Some information about Blissville, NY
Long Island City (LIC) is a residential and commercial neighborhood on the extreme western tip of Queens, a borough in New York City. It is bordered by Astoria to the north; the East River to the west; Hazen Street, 49th Street, and New Calvary Cemetery in Sunnyside to the east; and Newtown Creek—which separates Queens from Greenpoint, Brooklyn—to the south.
Long Island City, a city of its own, was created on May 4, 1870, from the merger of the Village of Astoria and the hamlets of Ravenswood, Hunters Point, Blissville, Sunnyside, Dutch Kills, Steinway, Bowery Bay and Middleton in the Town of Newtown. At the time of its incorporation, Long Island City had between 12,000 and 15,000 residents. Its charter provided for an elected mayor and a ten-member Board of Alderman with two representing each of the city's five wards. City ordinances could be passed by a majority vote of the Board of Aldermen and the mayor's signature.
Long Island City held its first election on July 5, 1870. Residents elected A.D. Ditmars the first mayor; Ditmars ran as both a Democrat and a Republican. The first elected Board of Aldermen was H. Rudolph and Patrick Lonirgan (Ward 1); Francis McNena and William E. Bragaw (Ward 2); George Hunter and Mr. Williams (Third Ward); James R. Bennett and John Wegart (Ward Four); and E.M. Hartshort and William Carlin (Fifth Ward). The mayor and the aldermen were inaugurated on July 18, 1870.
In the 1880s, Mayor De Bevoise nearly bankrupted the Long Island City government by embezzlement, of which he was convicted. Many dissatisfied residents of Astoria circulated a petition to ask the New York State Legislature to allow it to secede from Long Island City and reincorporate as the Village of Astoria, as it existed prior to the incorporation of Long Island City, in 1884. The petition was ultimately dropped by the citizens.
Useful links for Blissville, NY
Directions from Blissville, NY to Absolute Electrical Service, Inc.
---
Here are some electrician-related links: