Electrician in Bellaire, NY 11428
When Do You Need To Call an Emergency Local Electrician in Bellaire, NY?
Nobody wants something to go wrong, especially with their electrical system. It can feel like the world is caving in when you need to call a Bellaire, NY electrician. Sometimes you can wait a while to fix the issue; however, you sometimes need an emergency local electrician.
Some issues require immediate attention, like exposed electrical wiring, water in your home, and more. You should never attempt to fix these issues yourself because issues with electrical components can become dangerous.
If you don't have the proper job training, you can risk injuring yourself or your Queens County house. That's why if you want to install and maintain your electrical components, you need a qualified electrician, like Absolute Electrical Service, Inc..
Below, we'll discuss when you need to call an emergency local electrician in Bellaire, NY. When you need the best electrician in Queens County, call Absolute Electrical Service, Inc. at 718-229-9300 today.
You Have Electrical Damage
The first sign that you need an emergency local electrician in Bellaire, NY is if you have electrical damage. Most of the time, this damage is due to a storm. If your home or your business's local building has suffered damage from a storm, check out your electrical devices. If you notice electrical damage, call an electrician immediately.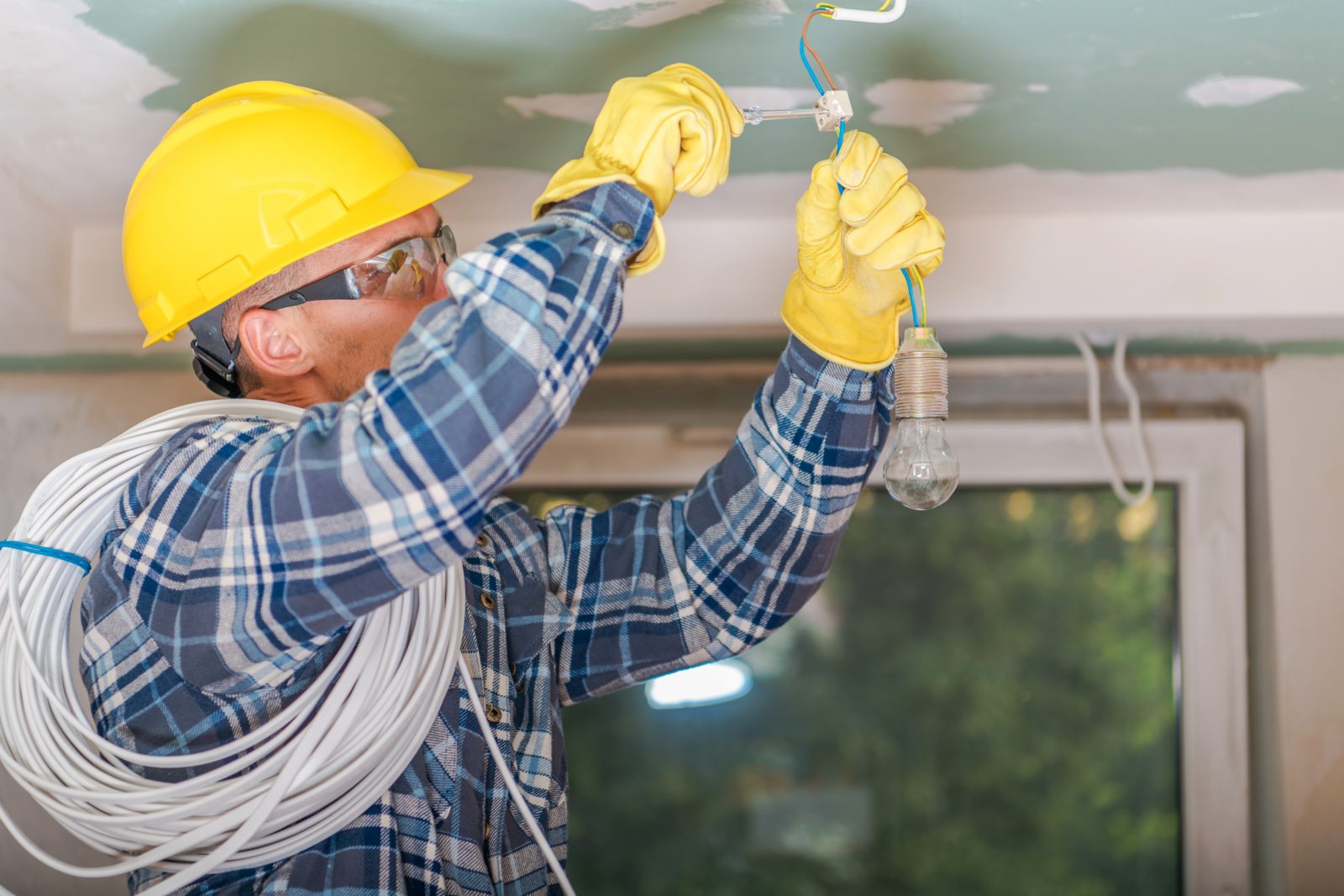 You don't want to risk harming yourself and your home by doing the electrical work yourself. A master electrician follows the national electrical code that all states require. Plus, they have the right power tools needed for the job. They'll keep your home or business safe.
Water in Your Home
Have you recently had a flood in your house? If so, you need to check your electrical system. Sometimes flooding can cause damage to your electrical devices, so you need to ensure the water hasn't damaged your system. If you notice damage, call a Queens County electrician as soon as possible.
As you wait for the electrician, go to the circuit breakers and turn off your power. The last thing you want is to mix electricity with water.
You Notice Exposed Wires
Similarly, you should call an electrician if you notice exposed wires. When your wires are exposed, you never know what external factors can come into contact with them. This could cause sparks, potentially putting your home at risk of a fire.
Whether it's from your light fixtures or your circuit breakers, you need to repair electrical systems with exposed wires as soon as possible.
Warm Outlets
Finally, you need to keep an eye on your outlets. Have you noticed that they run warm? If so, you need to call a Queens County electrician. This is especially true if you notice a burning smell coming from your outlets.
You need to find an electrician who has gone through the proper apprenticeship programs and follows all the licensing requirements. When you need an emergency local electrician in Bellaire, NY, call Absolute Electrical Service, Inc.. Don't take risks with your home; call us today at 718-229-9300.
---
Some information about Bellaire, NY
Queens Village is a mostly residential middle class neighborhood in the eastern part of the New York City borough of Queens. It is bound by Hollis to the west, Cambria Heights to the south, Bellerose to the east, and Oakland Gardens to the north.
Queens Village was founded as Little Plains in the 1640s. Homage to this part of Queens Village history is found on the sign above the Long Island Railroad Station there. In 1824, Thomas Brush established a blacksmith shop in the area. He prospered and built several other shops and a factory, and the area soon became known as Brushville. On March 1, 1837, the railroad arrived. The first station in the area was called Flushing Avenue in 1837, Delancy Avenue by June 20, 1837, and Brushville by November 27, 1837,likely about a mile west of the present station. In 1856, residents voted to change the name from Brushville to Queens.The name 'Inglewood' also was used for both the village and the train station in the 1860s and 1870s.The name Brushville was still used in an 1860 New York Times article,but both 'Queens' and 'Brushville' are used in an 1870 article.Maps from 1873 show portions of Queens Village (then called Inglewood and Queens) in the town of Hempstead, but 1891 maps show it entirely in the town of Jamaica.
After the Borough of Queens became incorporated as part of the City of Greater New York in 1898, and the new county of Nassau was created in 1899, the border between the city and Nassau County was set directly east of Queens Village. A 1901 article in the Brooklyn Eagle already uses the full name Queens Village,a name that had been used as late as the 1880s for Lloyd's Neck in present-day Suffolk County. In 1923, the Long Island Railroad added 'Village' to its station's name to avoid confusion with the county of the same name, and thus the neighborhood became known as Queens Village.
Queens Village was part of an overall housing boom that was spreading east through Queens from New York as people from the city sought the bucolic life afforded by the less-crowded atmosphere of the area. Today, many of those charming and well-maintained Dutch Colonial and Tudor homes built in Queens Village during the 1920s and 1930s currently continue to attract a diverse population.
Useful links for Bellaire, NY
Directions from Bellaire, NY to Absolute Electrical Service, Inc.
---
Here are some electrician-related links: